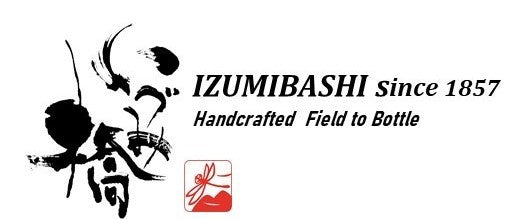 Sake Events - Webinar for Izumibashi Sake Brewery in Kanagawa
Just received word from Kayoko Abe, who is the US-based rep for one of our favorite breweries called Izumibashi that they are doing a special online event December 8th.
We currently carry their aged Kimoto Junmai called Black Dragonfly so you can taste along with the seminar: HERE
"Crafting the Perfect Sake in Kanagawa"
Tuesday, December 8 at 6:30 pm EST, 3:30PST
https://www.japansociety.org/event/crafting-the-perfect-sake-in-kanagawa
In Kanagawa Prefecture, sake brewers take advantage of their bountiful natural surroundings, like the pristine waters that originate on nearby Mount Tanazawa. Izumibashi Sake Brewery, located in Kanagawa, is one of the few breweries in Japan that grows and polishes their rice for sake brewing to meet the highest standards while being environmentally sustainable.
 
This sake specialist John Gauntner sheds light on the uniqueness of sake in Kanagawa, and Izumibashi President Yuichi Hashiba provides an exclusive virtual tour of the Brewery facility behind the scenes. The program will conclude with the introduction of sake and food pairing.
This is a free event, with advance registration required. The program will be live-streamed through YouTube, and registrants will receive the viewing link by email on the event day.
Registaration: CLICK HERE
*Izumbashi Shuzo:  Established in 1857. All Junmai shu production. Using modern rice cultivation technology with drone data analysis. They chose to spend more time and effort making sake like Henpei Seimai (flat-sharped polishing), Kojibuta, Kimoto, Sake bag-Funa Shibori (traditional sake pressing, stacking of sake cloth bags)
This program is co-organized by Kanagawa Prefectural Government and Japan Society in NY.
Contact: Kayoko Abe, SAKÉ MU.GEN, (202) 297-1109