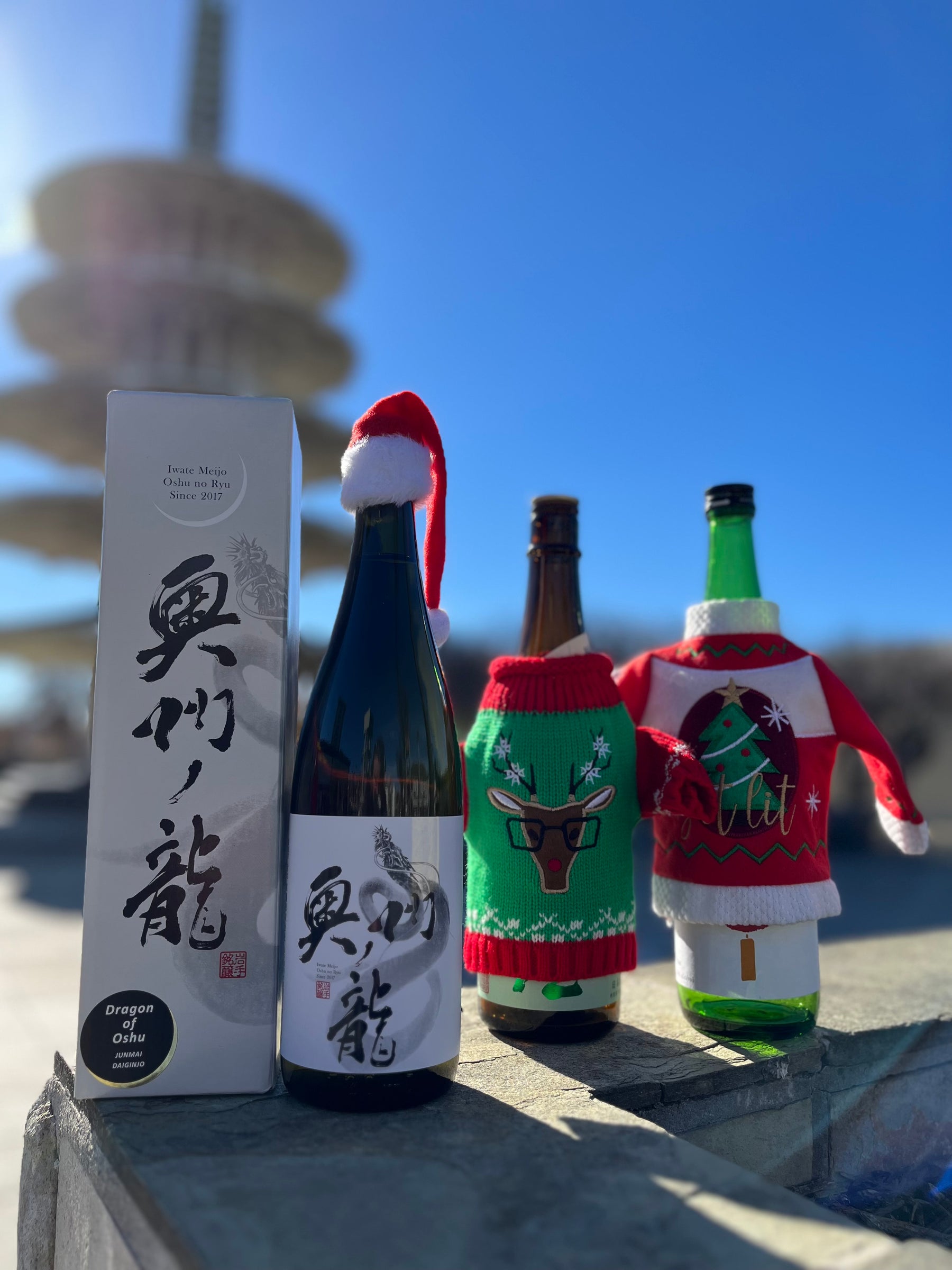 Holiday Special – Dragon Clause from Iwate Meijo
Don't say Bah Humbug! Don't be that guy. The Holidays are here and that means we should be a little cheerier and a little more giving. Whether your holiday colors are blue and white, or red and green, you are going to need some gifts to give this season, and we have been fortunate to score a deal that will make any sake gift-giver proud. 
Thanks to the good peeps at Suzuki Marketing (Richard and Yuko) we have been given a great Iwate prefecture Junmai Daiginjo at a GREAT price point to share with you amazing True Sake Newsletter readers. 
Our inventory features two products from Iwate Meijo – the Tokubetsu Junmai and the Junmai Ginjo, but we have held off from carrying the super tasty Junmai Daiginjo because of its name! What? Yes, this superb sake has a "street name" called the Black Dragon. Sound familiar? Yes it does, as it could be confused with the Junmai Ginjo named Black Dragon from Kokuryu in Fukui prefecture. 
And here comes the Holiday Sake Magic! Richard and Yuko told us that the street name for Iwate Meijo Junmai Daiginjo could be changed. Yes! So we thought about Santa Dragon, Dragon Clause, and other names that would make this special all the more special. And then they said how about Midnight Dragon? 
From your friends at True Sake, Iwate Meijo's Junmai Daiginjo is renamed to Midnight Dragon. This Dragon is a wonderfully balanced and flavorful sake that has been one of the top selling sakes at SAKE DAY for the past few years. There are no limits to how many bottles you may purchase, so don't forget yourself, as this deal will end after the presents are opened. This bottle is going for $37! Regular price is $53. Get it while it lasts!