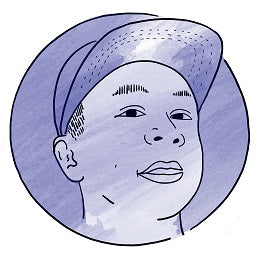 Manga Sake – Chris and Mei Talk About Daina Sake from Tochigi
Greetings Sake Fans and Connoisseurs,
Chris here, back at it with another newsletter column. This time around, I'll be chatting about the Daina series of sake by a brewer that is new to True Sake, Kikunosato Shuzo from Tochigi prefecture. Kikunosato Shuzo has been making sake since 1866 in Yuzukami, which is home to ancient samurai burial mounds. Oooooh, this is giving me major Ghost of Tsushima-vibes.
Kikunosato Shuzo is a true micro brewery run by six people total, four people (two generations in one family) plus two additional employees. The sake they've made for this Attack on Titan x Daina release highlights rice varietals such as Yamadanishiki, Gohyakumangoku, and Yumesasara all milled to my favorite seimaibuai 55% (it's a thing!).
I'll be honest with you. I don't know much about anime, or how this collaboration came to be. I'm assuming the characters Eren, Mikasa, and Levi kind of corresponds with the rice varietals and flavors? Maybe? Sure. I'm sure that's the case. Rather than pretend to know what's going in with anime and Japanese pop culture, I decided to ping our True Sake Manager and Senmu, Mei Ho, to talk more about this really cool collaboration featuring NEWxNEW, Attack on Titan, and Kikunosato Shuzo:
Chris: Hi Mei! Thanks for taking the time to chat about this cool collaboration with Attack on Titan and Kikunosato Shuzo. First off, could you tell me a little bit more about Attack on Titan and why it's so popular all over the world?


Mei: Just to name a few, Attack on Titan (AoT) is wildly popular due to the story telling, characters and character development, mainstream media, and the international appeal. Wikipedia gave the best synopsis , "Attack on Titan is set in a world where humanity is forced to live in cities surrounded by three enormous walls that protect them from gigantic man-eating humanoids referred to as Titans; the story follows Eren Yeager, who vows to exterminate the Titans after they bring about the destruction of his hometown and the death of his mother."
Chris:
Eren is assigned to Gohyakumangoku, the classic Niigata rice varietal. Crisp and clean. The NEWxNEW website says that Eren is "pure and straightforward", just like Eren I presume?
Mei: Ha! Without spoiling anything, yes. Eren can be crisp and clean but there are hidden complexities as well. I think the Gohyakumangoku best describes Eren if he was a sake rice varietal. Choose Eren if you are looking for something clean and on the drier end.
Daina Beyond the Wall "Mikasa"
Chris: Mikasa is assigned to Yumesasara, a Tochigi rice varietal that has taken thirteen years to cultivate that is starting to catch on among sake brewers. Floral, yet laced with umami, it makes perfect sense for Kikunosato to use Yumesasara, keeping everything in Tochigi. The NEWxNEW website says this sake has "... a gentle taste like Mikasa, who keeps protecting Eren... [with] a refreshing melon-like sweetness." Can you tell me more about why Mikasa is paired with Yumesasara?
Mei: I totally agree with the website but I would like to add that Mikasa is only gentle towards Eren. I find that Mikasa's sake has a subtle sharpness to it. And that speaks true to her character. You don't want to get on Mikasa's bad side, that's for sure. She's a badass in the series. Not sure which one to get out of the three? Mikasa would be the safest to try out of the three.
Chris: And last but not least, Levi is paired up with Yamadanishiki rice, which needs no introduction. Is Levi the most popular character in the series? Is he fruity and floral? What's Levi's deal and why is he assigned to Yamadanishiki?
Mei: Levi is arguably one of the most popular and strongest characters in the series. He's the Captain and leader of the special ops team. It makes a lot of sense that Levi's sake is made with Yamadanishiki rice. I personally like Levi's the best. It is the most balanced out of the three we carry.
Chris: So cool! Thank you again for taking the time to chat with me about sake and anime! I'm waiting for the day New Japan Pro Wrestling or Blue Lug Bikes, does a collab with a sake brewery. Then you can ping me about that!

Mei: Haha! We don't really do many collaboration sake but this could be a new fun segment for the store! If anyone has any feedback, we would love to hear it. Thank you everyone for your time in reading about the new AoT x Daina sake!