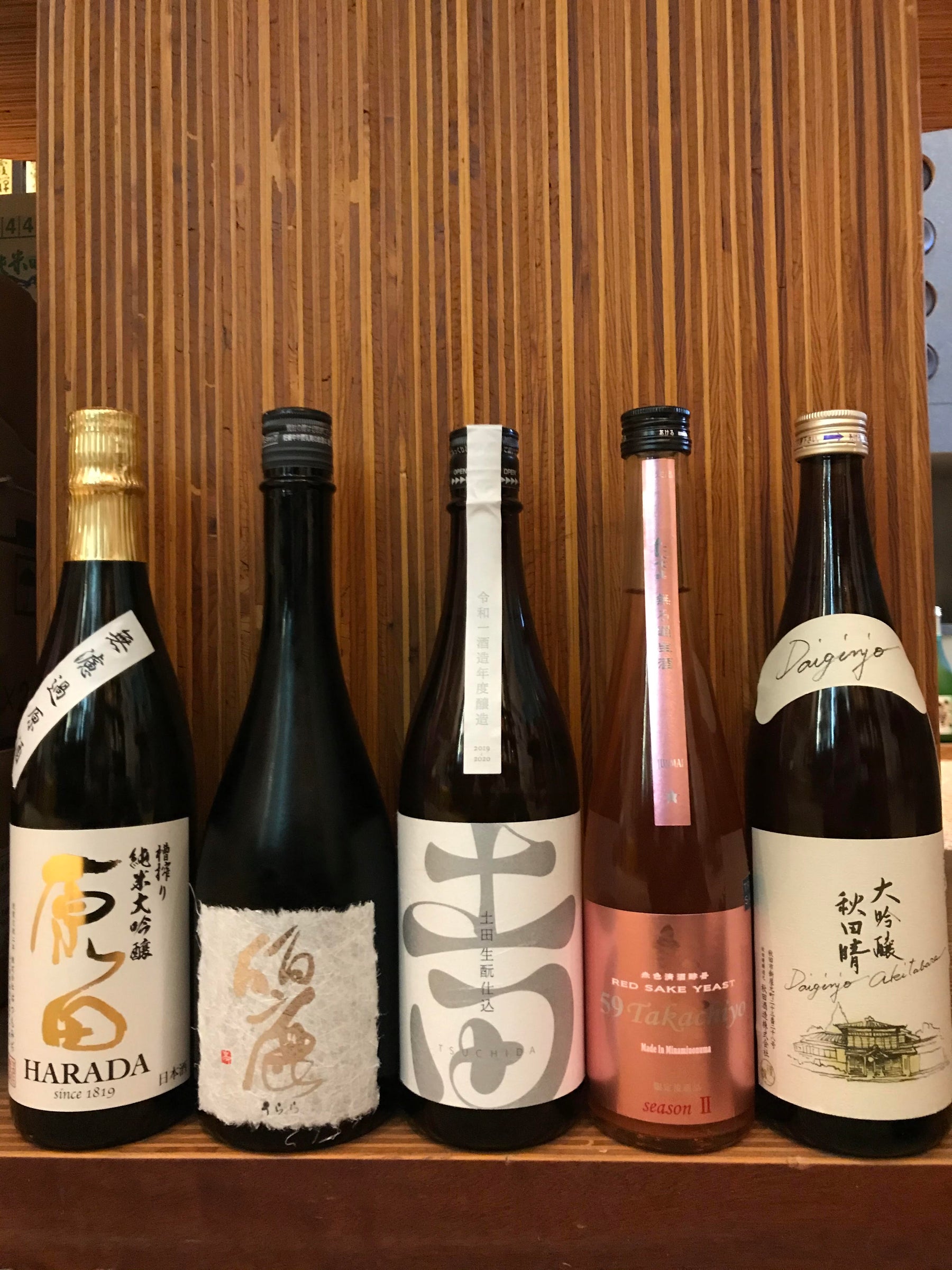 New Store Arrivals – Harada, Senkin, Tsuchida, Takachiyo, and Akitabare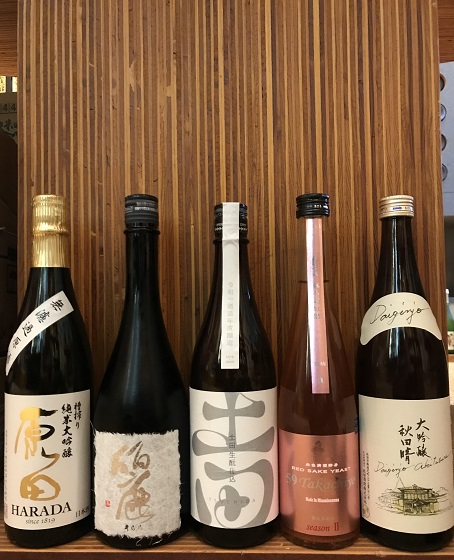 From Yamaguchi Prefecture. Junmai Daiginjo. SMV: -1 Acidity: 1.5 
The nose on this stellar Junmai Daiginjo is a cool collection of crème brulee, cantaloupe, honeydew, banana, rose water, and mint aromas. Are you ready to take a walk on the full-bodied side? There are not a lot of full-bodied Daiginjos on the market, and that's what makes this brew so special. It is very luxurious! Viscous, round, velvety, chewy, and vast the fluid is one of those feel good stories in your palate. Look for tropical fruit flavors such as mango, papaya, sweet pear, strawberry, grape, honeydew, and touch of citrus. How in the world can rice and water taste like this fruit basket of flavors? That's the magic of this sake, and the chewy body is the bonus. This brewery makes killer sake, and this premium full-bodied brew will soon become a cult classic. WORD: Luxurious WINE: Large Reds/Fat Whites BEER: Fruity Belgian Ales FOODS: Champagne fare, shellfish, sashimi and American Sushi, fruit salads, pasta, and Pates.
From Tochigi Prefecture. Shizuku Junmai Daiginjo. SMV: ±0 Acidity: 1.6
The nose on this elegant "Ultra" Junmai Daiginjo is a tantalizing collection of mineral, pear, sweet rice, and citrus aromas. This is a great example of rice and water turned into excellence! Urara is one of those "Top of the Mountain" sake that is a terrific example of how good a sake can be. Silky, lively, viscous, fruit forward, and very expressive this sake is world class. Delve for green apple, orange sherbet, pineapple, strawberry candy, and sweet rice flavors that flow on a supremely balanced fluid that drinks like magic water. There is a very fresh tingle to this brew, which explains the bottle cap that pops a little. A larger glass brings forth more excellence, and highlights the labor intensive "drip" form of pressing -technique. WORD: Divine WINE: Complex Reds/Fruity Whites BEER: Fruity Ales FOODS:  Sushi, sashimi, shellfish, oysters, grilled fish, Champagne Fare.
From Gunma Prefecture. Kimoto Junmai Ginjo. SMV: -4 Acidity: 1.7
The nose on this traditionally pole-rammed sake is a great collection of cocoa, cream, nougat, lemon peel, and breakfast cereal aromas. Say hello to a professional sake that is actually made with consumption (food) rice, rather than highly sensitive sake brewing rice. The result of this is a sake that highlights how well sake are made technique-wise. Smooth, creamy, and yet clean! This brew is liquid complexity with a subtle tangy element on a super smooth and crisp fluid that has a tantalizing acidity play that features a Tannin-like dryness with layers of astringent flavors. A small cup brings forth honey lemon tea flavors. A mid-sized glass shows young pear and apricot hints, and a large glass highlights the "shibumi" and features persimmon flavors. WORD: Professional WINE: Tannin Reds/Crisp Whites BEER: Crisp Ales FOODS: Salty, savory, grilled, and greasy cuisine, comfort foods, meats, game, and fowl. 
Takachiyo "Red Sake Yeast" Season 2
From Niigata Prefecture. Muroka Nama Junmai. SMV: NA Acidity: NA
The nose on this very special sake is a brilliant blend of cranberry, apple, berry, citrus, and yeast aromas. Say hello to one of the most exciting sake in the sake world. Why so? Because this unpasteurized sake is made with a Red Yeast that is very uncommon in the industry. What is the result of using such a yeast? First take a look at that color and then remember that it is completely natural – no red food dye #2! Lively, bright, expressive, and very refreshing this sake drinks semi-sweet with a hint of tartness. Talk about flavors check out this flavor field that boasts peach and citrus tones when your eyes are closed. With your eyes open discover raspberry, strawberry, pink grapefruit, tart cherries, and cherry slushy flavors. Yes let that glorious color influence your palate. This is a very expressive brew that pounds confidence, and is a total flavor shifter, which means it's an "experience" sake that should not be missed. WORD: Expressive WINE: Complex Beaujolais BEER: Fruity Belgians FOODS: International spice, complex cuisines, cheeses, fruit salads.
From Akita Prefecture. Daiginjo. SMV: +2 Acidity: 1.3
The nose on this Daiginjo is a gentle collection of apple, melon, sweet rice, honey, and floral aromas. Say hello to a rich Daiginjo! You don't often get a lot of richness in the Daiginjo category, so it is very exciting to explore this velvety brew with a rich roundness and is loaded with umami expressions. Smooth, round, and layered look for hints of sweet rice, pear, rice candy, and cupcake icing flavors. It is unique in that it is rich and drinks with a balance that is made even more impressive in a white wine glass. Great label and a great brew that shows the fact that sake has far more umami that found in the wine world, but don't tell them! WORD: Rich WINE: Pinot Noir/White Burgundy BEER: Belgian Ales FOODS: Full-bodied rich dishes, grilled fare, fried fare, soups, stews, and shellfish.