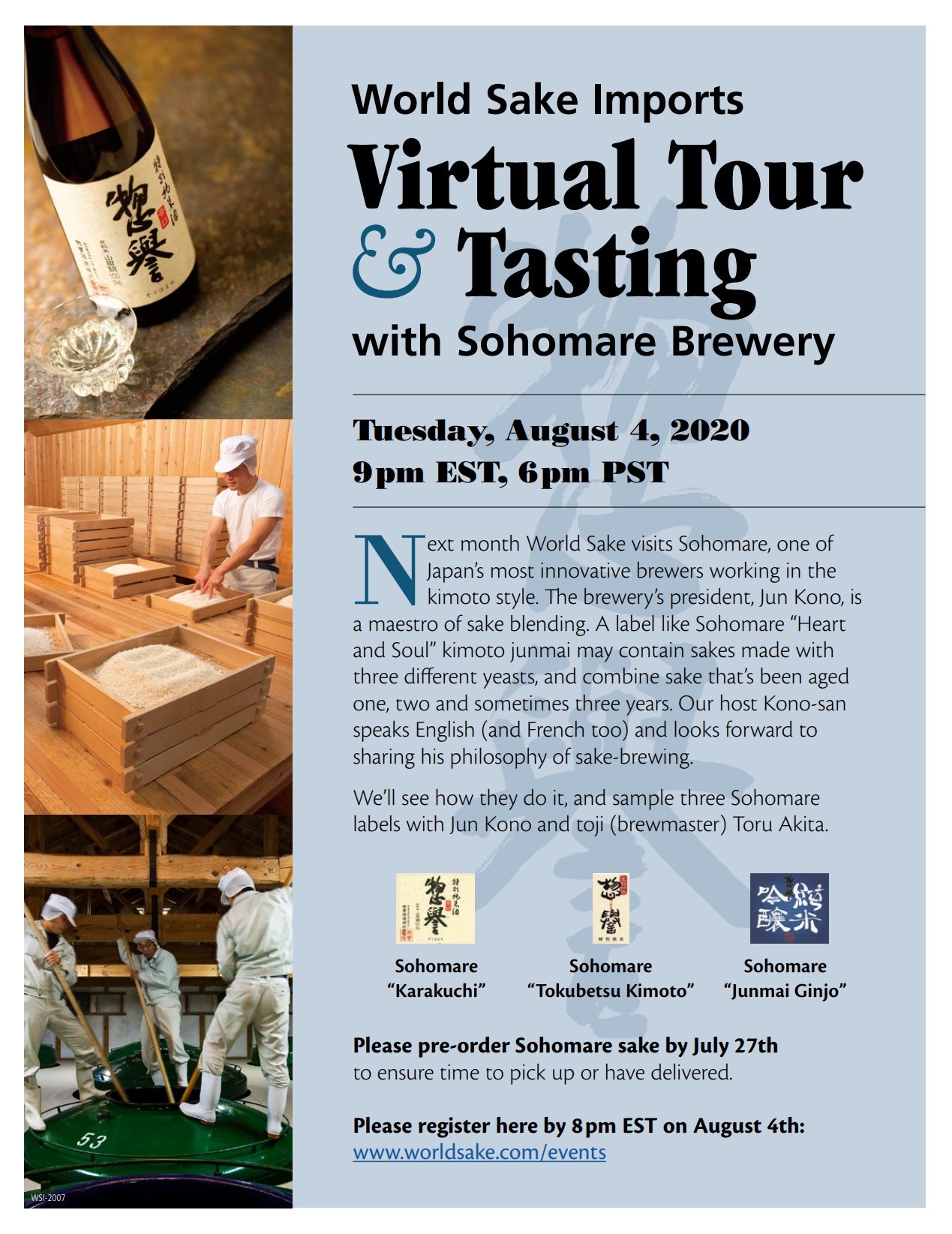 Sake Events – World Sake Imports Goes Virtually to Sohomare Brewery
In case you haven't noticed we haven't done a virtual thing on the virtual nets during the entire pandemic. We haven't Zoomed or taken to video. We are just working our butts off getting good sake to great customers as fast as we can.
That's not to say that we don't like the virtual coming together to speak about all things sake. Any time you talk about sake is a good time! Since we aren't actively pursuing this medium, we have made an effort to help promote and "shout out" other endeavors such as the Sake Brewery Tour Series from World Sake Imports. With the help of Chris Johnson they have already visited Yamagata's Dewazakura Brewery with some great peeps from all over the globe. And they are doing another one with the Sohomare Brewery.
When: Tuesday August 4, 2020
What Time: 9PM EST / 6PM PST