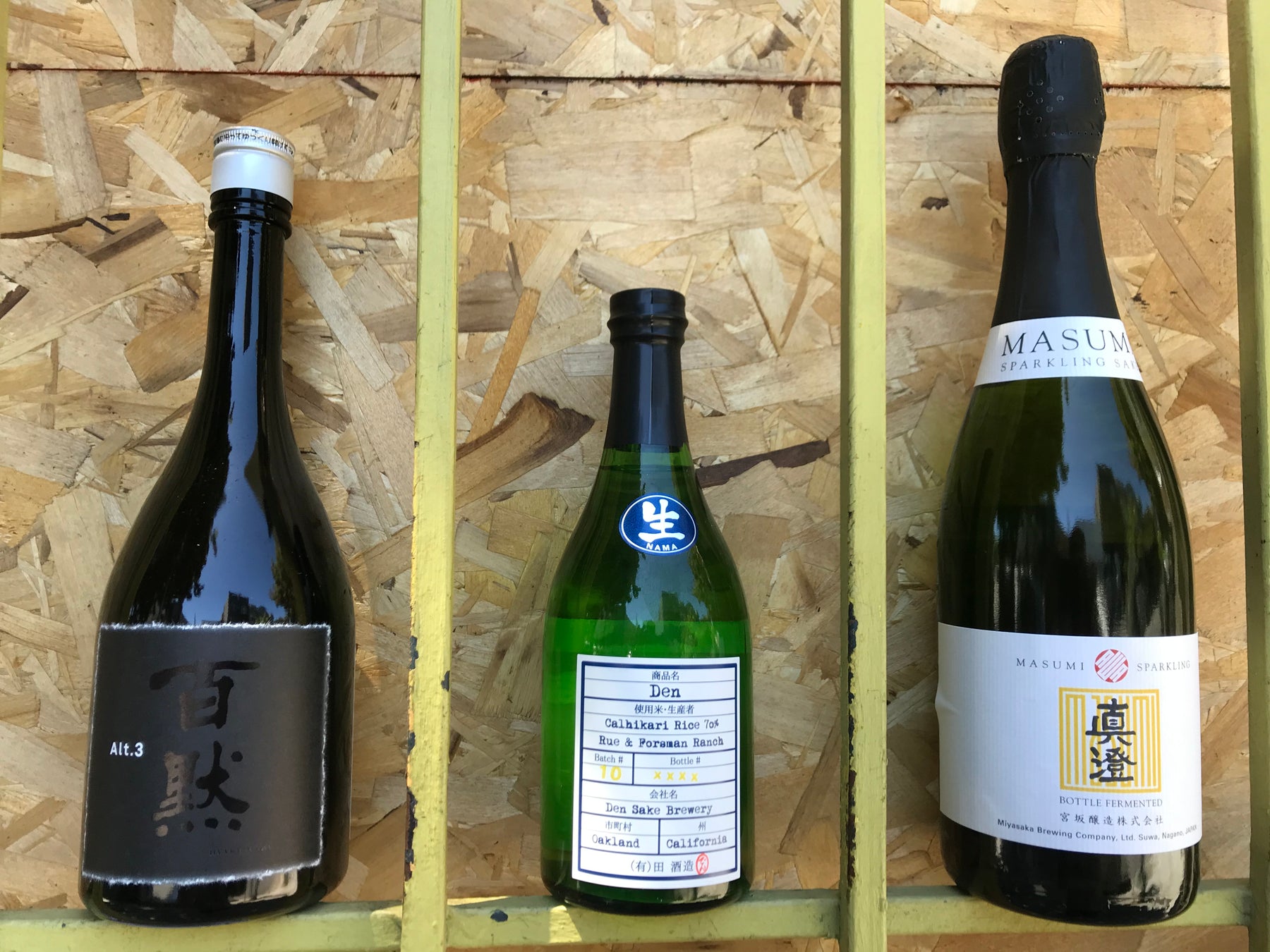 New Store Arrivals – Kiku-Masamune "Alt.3," Den Batch #10, Masumi Sparkling
Kiku-Masamune Hyakumoku "Alt.3" 
From Hyogo Prefecture. Blend. SMV: +0.5 Acidity: 1.1
The nose on this "Blend" of sakes is a cool collection of melon, blackberries, ripe pear, nougat, and steamed rice aromas. If you take some Junmai Daiginjo and some Junmai Ginjo and blend it together what do you get? You get this very intelligent sake that moves in truly balanced ways. Smooth with an upfront fruitiness that disappears with a dry finish. It is round and slippery with gentle pear, mango, powder sugar, cherry, and sweet rice flavors. Sometimes the description of being complex is intimidating, but not in this case. Alt.3 is very stylish and smart and it's complexity is delicious, which is highlighted by the feeling of this brew through your palette. This "project" sake is a great new expression from a brewery known for their Taru and Kimoto sakes. Get your "Blend" on! WORD: Balanced WINE: Smooth reds/Fat whites BEER: Belgian Ales FOODS: Creamy fare, shellfish, buttery pasta, oysters, fried chicken. 
From Oakland Prefecture. Nama Junmai. SMV: + 2.4 Acidity: 2.1 
The nose on this small batch-made local craft sake is a cool collection of Bamboo, vanilla, peach, cut green grass, mint and persimmon aromas. Woot! Brewer/Owner Yoshi Sako said that this batch of Den is his favorite to date! It's been a great ride tasting 10 series of sake from a maker basically using the same ingredients. It's been a tasty learning experience, and Batch 10 is by far the most playful and confident of the lot. Smooth and lively there is a surge of flavor with bright and tingly flavors and a crisp finish. A large glass brings out citrus and fruit tones with fun brightness, a small cup brings out more smoothness and a hint more of sweetness, and a mid-sized glass highlights young pear, peach, persimmon, and grape popsicle flavors.  Sake is about happiness and this batch is pure happiness in a glass that brings an umami smile and liquid laughter. WORD: Fun WINE: Crisp Reds/Tingly Whites BEER: Citrus ales FOODS: A food pairing monster that invites complex cuisine, international spice, grilled fare, American sushi. 
From Nagano Prefecture. Sparkling Junmai Ginjo. SMV: -49 Acidity: 5.9 
"Second fermentation in-bottle gives Masumi Sparkling a fine bubble structure not found in gas-injected sake. Aged for nearly two years for a well-balanced and smooth character."

"Our sparkling sake is a good match with Japanese food."

"Best when well chilled. Serve in crystal. Perfect pairing for Japanese cuisine."