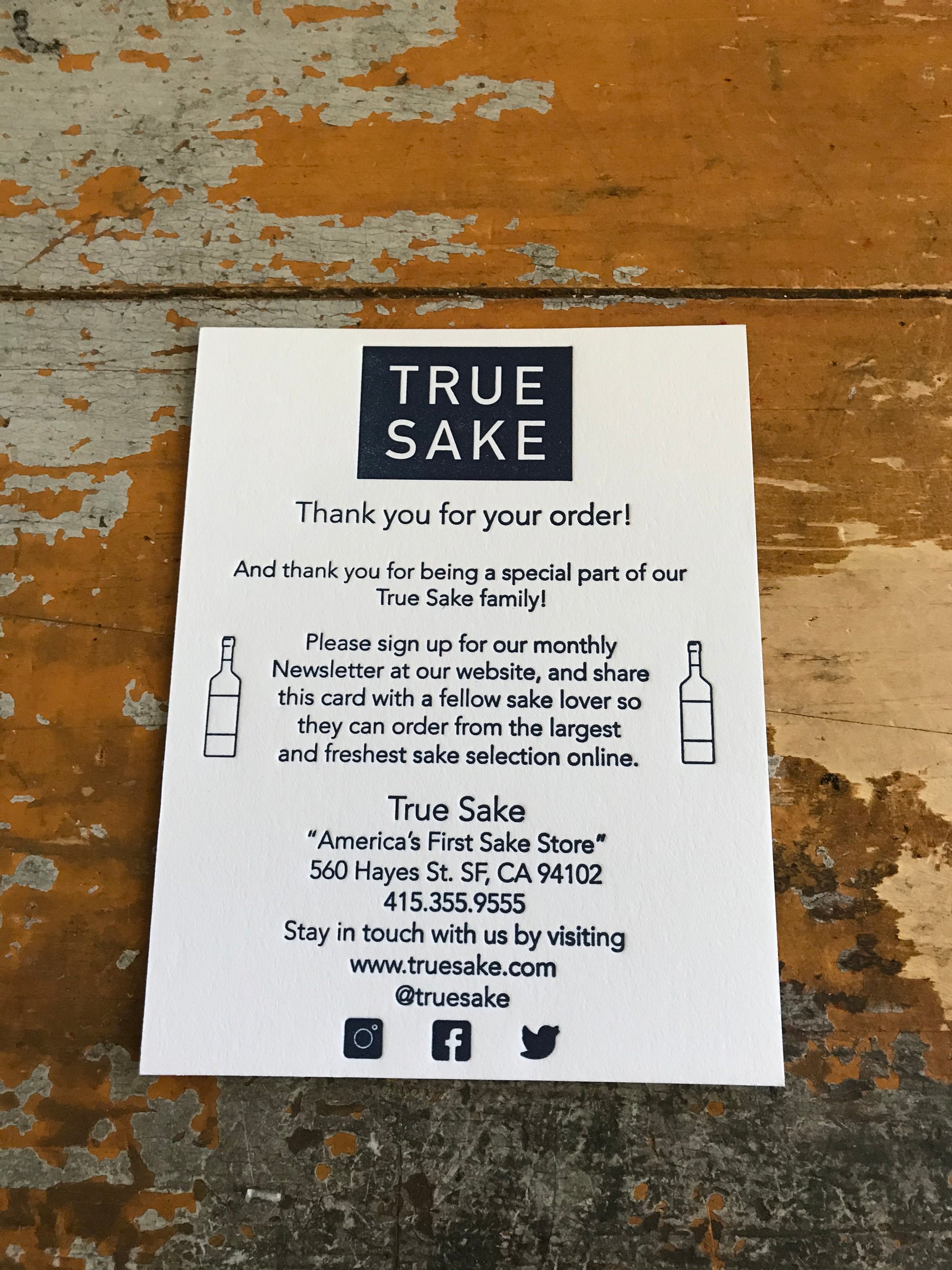 Sake Insight - A Ton Of New True Sake Customers / New Website
Silver linings! We all need them. Heck, we actually deserve them in this wretched year of 2020. One such silver lining for us has been an influx of new customers, who somehow made their way to
www.truesake.com
during this pandemic. We have received some very good news and buying trends that will help us as we prepare to launch
TRUESAKE.com
2.0 in the near future.
It's been great interacting with a brand new group of customers who are very green but very willing to learn. It's refreshing to break out the old
Sake
101 recommendations and support. I used to call it the "wide eye moment" when a customer comes back to the store and says, "Wow that was so good, show me something else." And that is one of the things that keeps us coming back, making customers happy by letting the sakes speak for themselves.
The questions from all of the new customers have been helping us craft our search feature for the new website. It's going to be awesome. Many of you have had the opportunity to come to the store and have been helped by the team to get you into some great
sake
. This is one of our greatest strengths, and in so doing we have perfected the
sake
selling experience in almost two decades of hand-selling
sake
. The goal of the new website is to take that hand-selling experience and put it on-line so each visit to the website feels like an actual visit to the store.
We look forward to starting many new relationships with
sake
drinkers all over the US, who want access to the smartest, largest, and freshest
sake
selection online. There are other new start-up
sake
sites, but nothing compares to the team that has been doing it the longest in the business.
Within each shipment of
sake
customers find a Thank You card on very thick stock. They are expensive to produce, but we want our "thank you" to mean something! We also think it's a cool way to attract more customers, because the card lends itself to handing out to friends and family. And that's the point! We want new
sake
friends to join our
True
Sake
family.