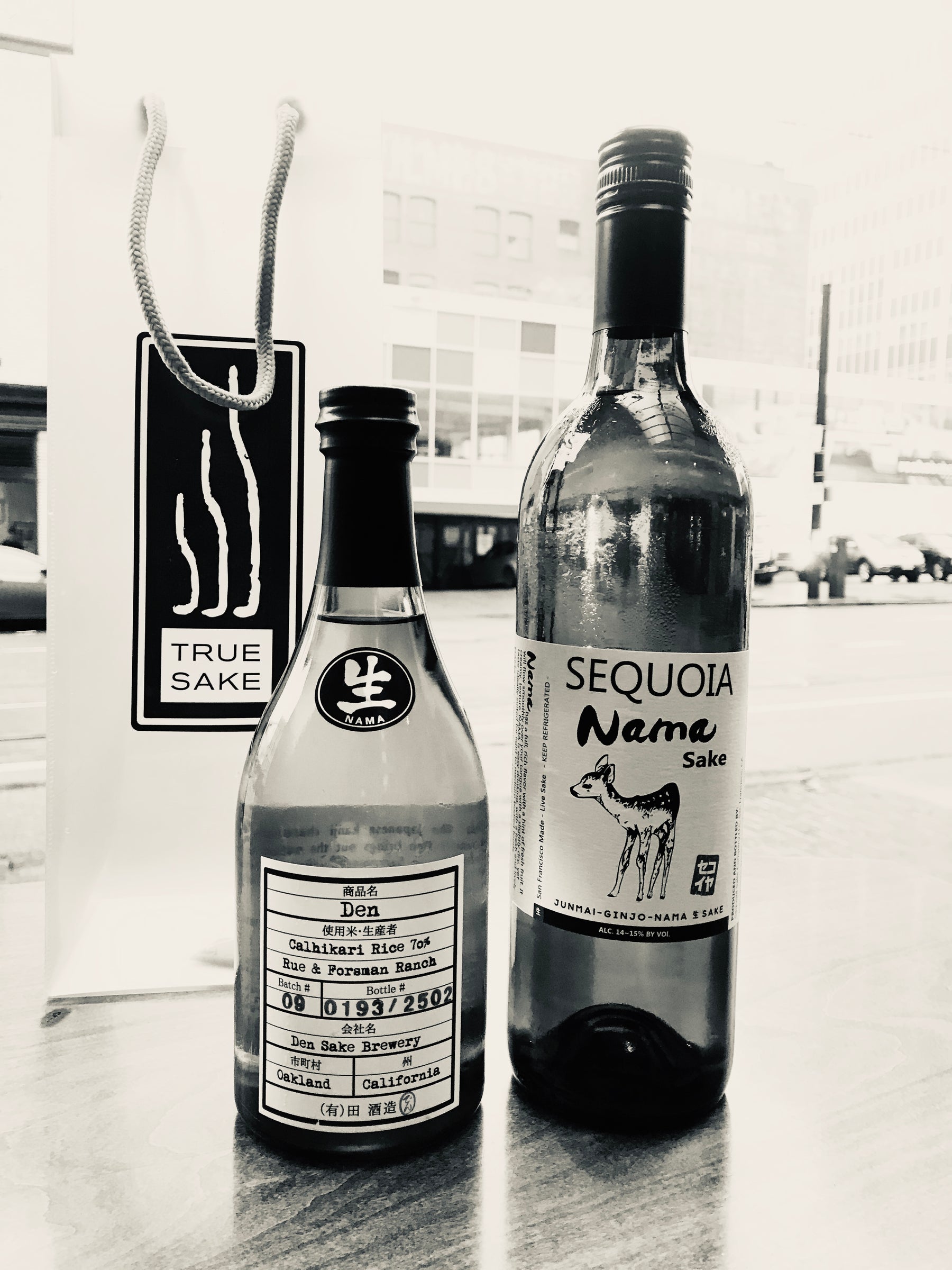 Sake Help – Discounting the Price of Den and Sequoia Sake To Help Out!
Things are tough! Small businesses are getting crushed during this pandemic and protest environment. And we don't need to tell you that a little support can go a long way for small businesses that are fighting the good fight. Two such businesses are Sequoia
Sake
in San Francisco and DEN
Sake
in Oakland, our two favorite brewers in the craft
sake
market. Both breweries have noticed a downturn in biz as a lot of their sales come from restaurants, and we all know what's happening there. 
*Due to the fresh nature of these 

sake

, please be mindful when deciding to ship these items

Jake and Noriko from Sequoia said the following:
"Our family continues to work each and everyday to keep our sake brewery alive. We are so happy our daughter has decided to start her own line of sake. It is a San Francisco inspired sake called "Hazy Delight". She was hoping to release it on 4/20, but we all know what happened then. So we swapped out the scheduled sake and made it part of the Sequoia sake club May package. Club members have given it a thumbs up and it will soon go into production for commercial release in the coming."
Lani and Yoshi from DEN said:
"We appreciate everybody's continued support of Den during these trying times in our industry. Retail shops, restaurants selling sake to-go and all our amazing customers coming for curbside pick up on Sundays has been a tremendous help! Thank you all from the bottom of our hearts. We can't wait to "kanpai" (cheers) with everyone in person when this is over!"
In an effort to help out we will reduce the price of both Den and Sequoia products so we can move their juice. We are all connected in the sake world, and this is a chance for you to push some positive vibes their way. In return you will taste some killer freshly made sake that is as good as craft sake can get! Both breweries make sake that is super food friendly; so don't forget to bring Sequoia and Den to your dinner table or picnic.  
Thank you for your love of sake and your sake support.