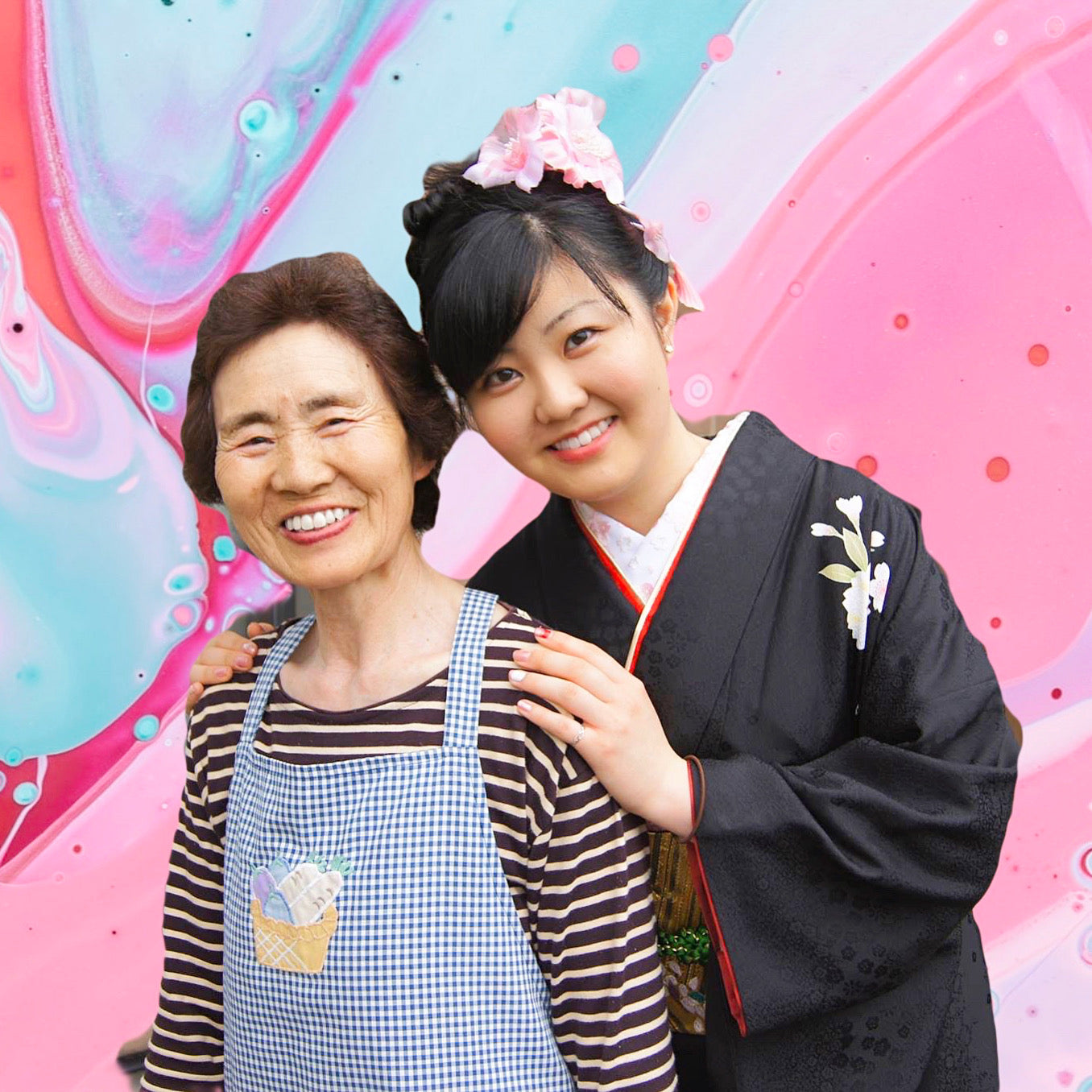 Sake People – True Sake Welcomes the Newest Team Member Chika Ohata
2020 has been a crazy crazy year. And it's not over! One of the silver linings of coming out of the Covid-19 pandemic is that we continue to do business, and we are in the position to hire employees. That is a good thing, especially in this economy. And let it be known that True Sake Team Members do not grow on trees. We have a really selective new employee process, because we have really selective and special customers. We always want to provide you with the most knowledgeable and professional service available in the sake industry. We want the best for you. In this light please say hello to our most recent addition – Chika Ohata who will introduce herself in her own words: 
Konnichiwa! My name is Chika, and I am happy to announce I am a new family member of True Sake! (In the picture I am the right one just to be clear, the left is my grandmother!) I am from Iwate, Japan. (And YES, Iwate is where Nanbu Tojis are, and they brew elegant, fine, rich and semi-sweet sake that win many awards and are loved by all over the world.) When I lived in Tokyo, people asked me where I am from and they always said "oh you are from Iwate, that means you must be a drinker!" When I was growing up, Iwate sake was everywhere in any occasions; wedding, farewell party, and funeral etc.. You drink sake with company and share the moment and happiness/sadness together. Sake is something that unites friends and family tighter: that's what they taught me and that's what I still believe.
My hobbies are cooking, checking out bars/restaurants, traveling, playing the piano and ukulele. I am a big fan of sports; I used to be a ski instructor, and I like to play tennis, watch football/basketball games. Before True Sake, I worked at a travel agency and restaurants (mostly fine dining, including Japanese, French, and Chinese.)
Here are my favorite sake we carry: