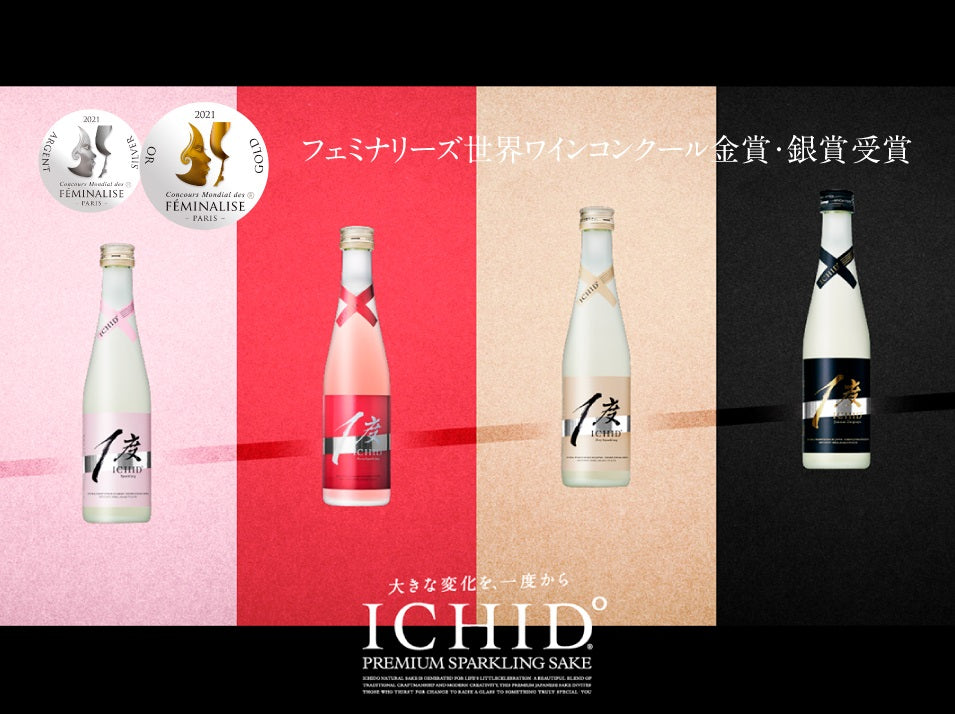 True Events - ICHIDO Visits True Sake
If you missed ICHIDO at SAKE DAY, they will be coming to our store on Friday, November 18th! Please come by between 2:00pm - 4:00pm to taste their selection! 
Here's a brief introduction about ICHIDO
Life's little celebration
ICHIDO Japanese Sparkling Sake. Crafted for celebration. ICHIDO Japanese sparkling sake is made for celebration. A beautiful blend of traditional craftsmanship and modern creativity, this premium sparkling wine invites those who thirst for self-expression to raise a glass to something truly special – themselves.
The best finest bubbles created by secondary fermentation
ICHIDO fine bubbles are created by Secondary fermentation (known as champagne manufacturing method). By fermenting in the bottle, a fine and soft foam is produced. The result is an artful fusion of time-honored sake brewing techniques along with traditional champagne-making methods that is anything but traditional.
The new rich taste - discovered with world-wide communication
We conducted tasting tests with over 500 international tasters, and invented a secret recipe for a new sake that will make everyone around the world smile! Over the course of three years, we have communicated with customers locally and internationally to develop a clear tasting sake that pairs easily with dishes around the world. We now introduce a new rich sake experience to the world through "ICHID°".