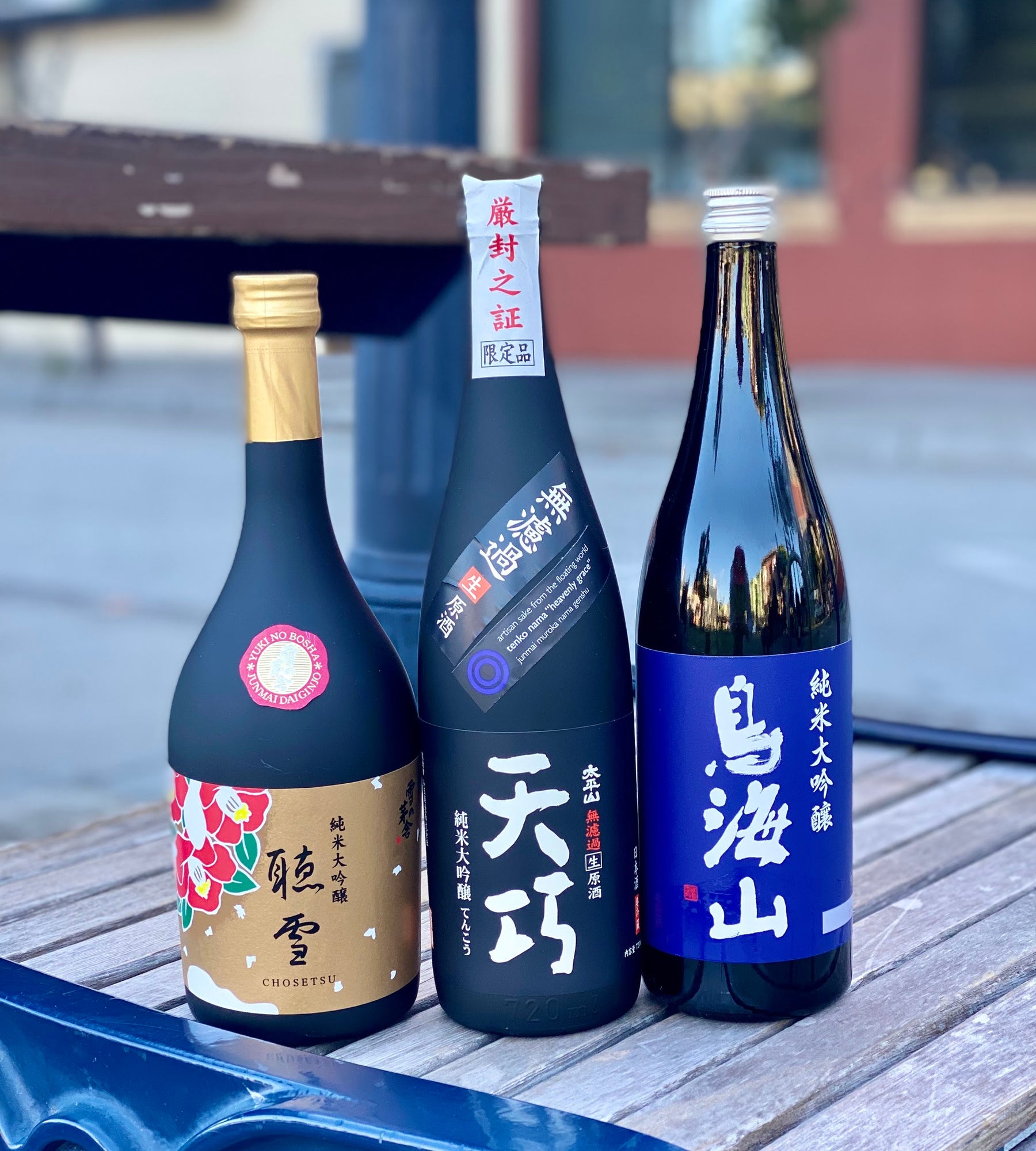 New Store Arrivals – Yuki no Bosha, Tenko Nama, Chokaisan Nama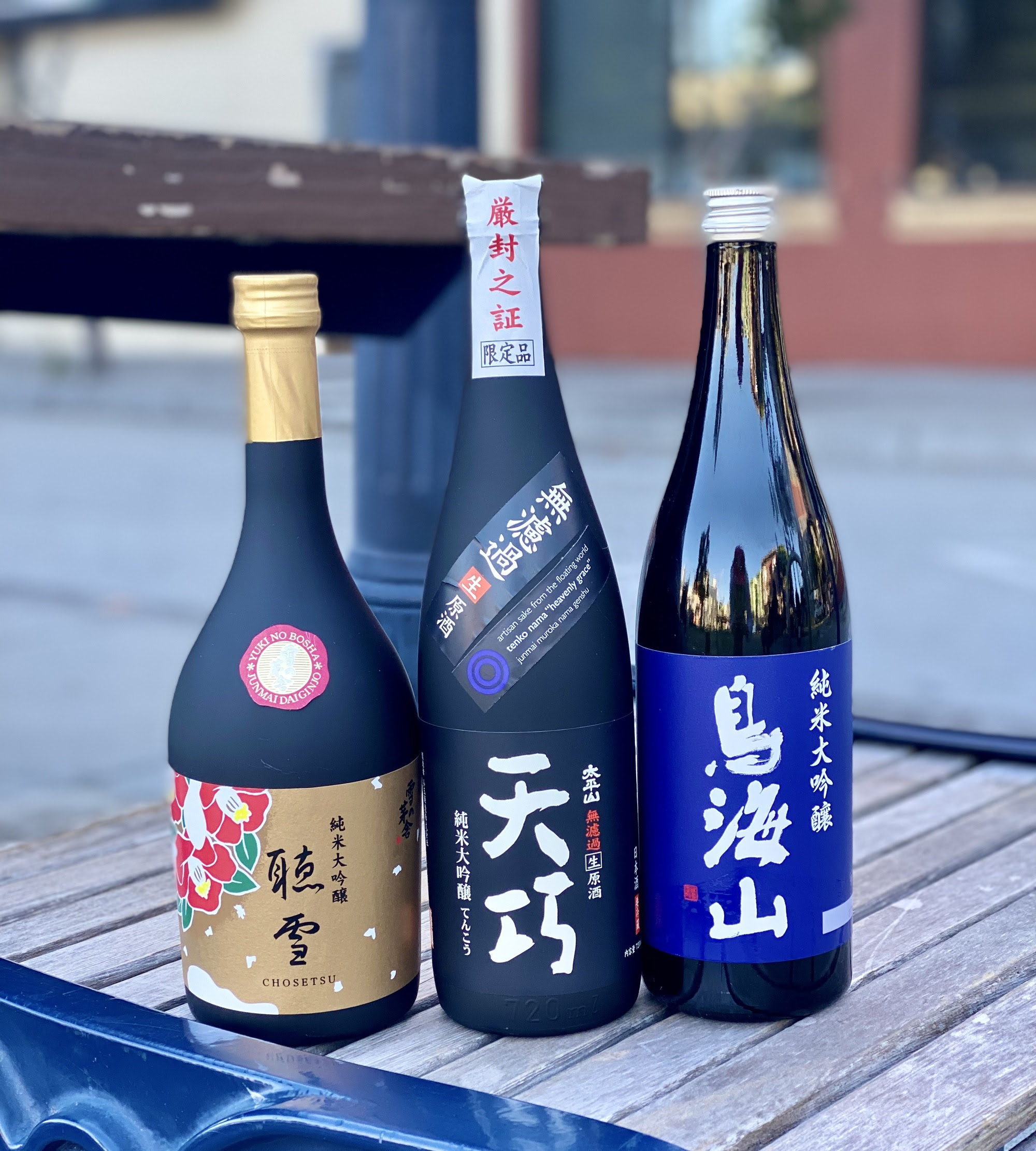 Yuki No Bosha Chosetsu "The Sound of Snow"
From Akita Prefecture. Junmai Daiginjo. SMV: -2 Acidity: 1.3
The nose on this perennial medal winning sake is a great collection of tropical fruit, pear, mango, papaya, Gardena, vanilla, and white pepper aromas. What a pleasure! This is the pinnacle of rice and water complexity in an amazingly elegant smoothness. Round, velvety, viscous, and luxurious this "Competition Grade" sake is fluffy in the palate and loaded with a ton of elegant flavors that taste both professional and fun. Be on the liquid lookout for pear, mango, grape, blueberry, white peach, powder sugar, and cotton candy flavors that are fleshy and juicy. Quite simply one of the best sakes ever made for the general public, made by one of the best "Toji" in the history of sake making. Super smooth, super elegant, and super over the top! A bucket list sake that should be experienced by all. WORD: Pinnacle WINE: Complex Reds/Fruity Whites BEER: Sweet Ales FOODS: Champagne fare. 
$420/720ml
From Akita Prefecture. Junmai Daiginjo Muroka Nama Genshu. SMV: ±0 Acidity: 1.2
The nose on this unpasteurized perennial Gold Medal winning brew is a lovely collection of green apple, melon, pear, orange blossom, papaya, lemon, kiwi, and snowmelt aromas. First and foremost, who said all Namazake has to be big, brash, and edgy? Why can't it be elegant, juicy, with a special feeling body? This is a weighty brew that drinks rich and very expressive. But the magic rests in the juicy quality of this sake. It's body juicy, elegant juicy, and umami juicy. And how cool is that? Look for juicy flavors of papaya, mango, sweet peas, tangerine sorbet, marmalade, banana, white grape, and dragon fruit that drinks like a liquid smile. Somewhere hidden in that fluid is a 17% abv that makes this full-bodied brew drink velvety and elegant. WORD: Elegant Juicy WINE: Complex reds/Silky Whites BEER: Fruity Ales FOODS: Sushi, sashimi, shellfish, premium meats, pasta, smoked seasonal fare.
$80/720ml
Chokaisan "Chokai Mountain"
From Akita Prefecture. 
Junmai Daiginjo Muroka Nama Genshu. 
SMV: +1 Acidity: 1.5
The nose on this first time in US unpasteurized brew is a bright collection of grape, blueberry, mango, pear, peach, and bubblegum aromas. Who said "impact" can't be a two way street? Sure we all know the impact on the front sip, but what about an impactful finish? Brewed with Miyaminishiki milled to 50% and using the super soft water from Mount Chokai this lively sake drinks crisp and fruity. The unpasteurized version is one of the top selling sakes at True Sake. This living version is loaded with flavors such as raspberry, honeydew, blueberry, stone fruits, vanilla, and a mild creaminess. The mysterious and impactful finish is a collection of tart, mineral, herbal, and white pepper flavors that challenge the senses and rewards the drinker. How do they do that? Is it the pink Nadeshiko flower yeast that they use? Is it Tenju brewery technique? Or is it all of the above? As the fluid oxidizes and warms it opens up in a wine glass well and a little vanilla and creaminess emerge in a smooth and fruity conclusion. 
WORD: 
Bright 
WINE: 
Crisp Fruity Reds/Flinty Whites 
BEER: 
Crisp Ales 
FOODS: 
Oysters, shellfish, sushi, sashimi, grilled chicken and fish, veggies, and Champagne fare.
$58/720ml