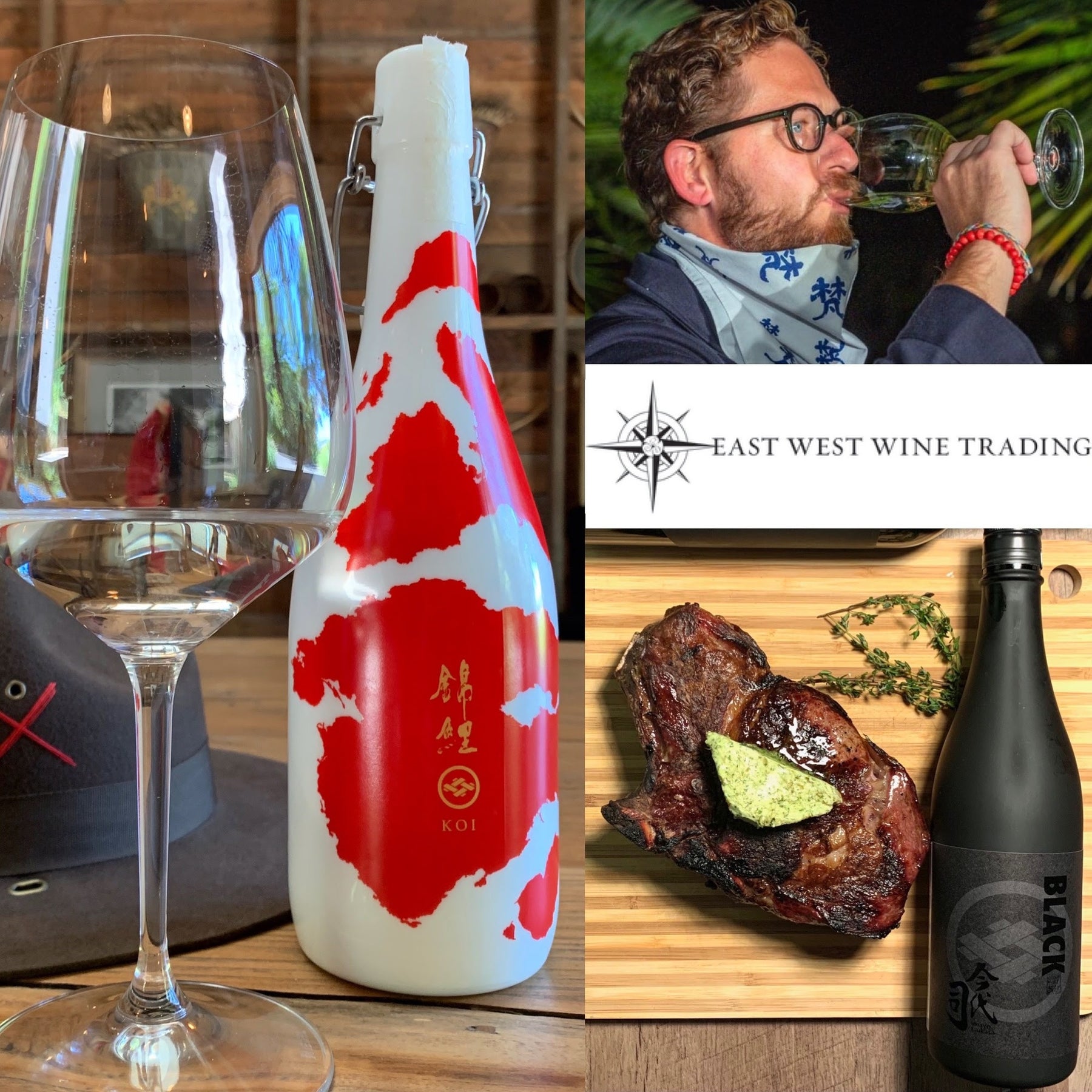 Sake Importers – Eduardo Dingler Introduces East West Sake
Great news folks! There is more sake available in the US. And that is a good thing, because the US is no longer the number one destination of sake exports, so we must change that and get back to being number one soon. 
Helping us get back to the top exporting international destination is True Sake's good friend Eduardo Dingler, a super star in the Bay Area sake scene. Eduardo has been helping spread the sake gospel for over a decade to the wine world and beyond. Recently, he assisted a wine group get into the sake game, and we asked him to introduce East West. (http://www.eastwestwinetrading.com/)
In his words: 
'My name is Eduardo Dingler, I consider myself an ever learning sake and wine student, and a sake and shochu ambassador. My love for sake started well over a decade ago and cemented while I held the role of Corporate Beverage Director for the Morimoto Restaurant Group for nearly 8 years. During this period I started traveling to Japan to visit breweries and judging wine, sake and spirits competitions in the US and Japan.
I'm thrilled to share the East West sake portfolio. East West is led by Satoshi Tanaka, a long time wine professional whose main business consists of exporting California wines into Asia, and Jack Edwards, who has led prominent Napa Valley wineries before starting a wine importing company. A few years ago they started to search for unique and exciting breweries. I am honored to join them advising and helping select the sakes. The goal is to grow the awareness of the magic in sake in the United States along with the already existing strong community. '
Thank you Eduardo. You can follow him at his Instagram accounts @edodingler & @sakedrinker 
Here are the reviews for the brews from East West that we selected for our portfolio, and don't forget you can meet Eduardo at SAKE DAY'21 and taste his East West lineup.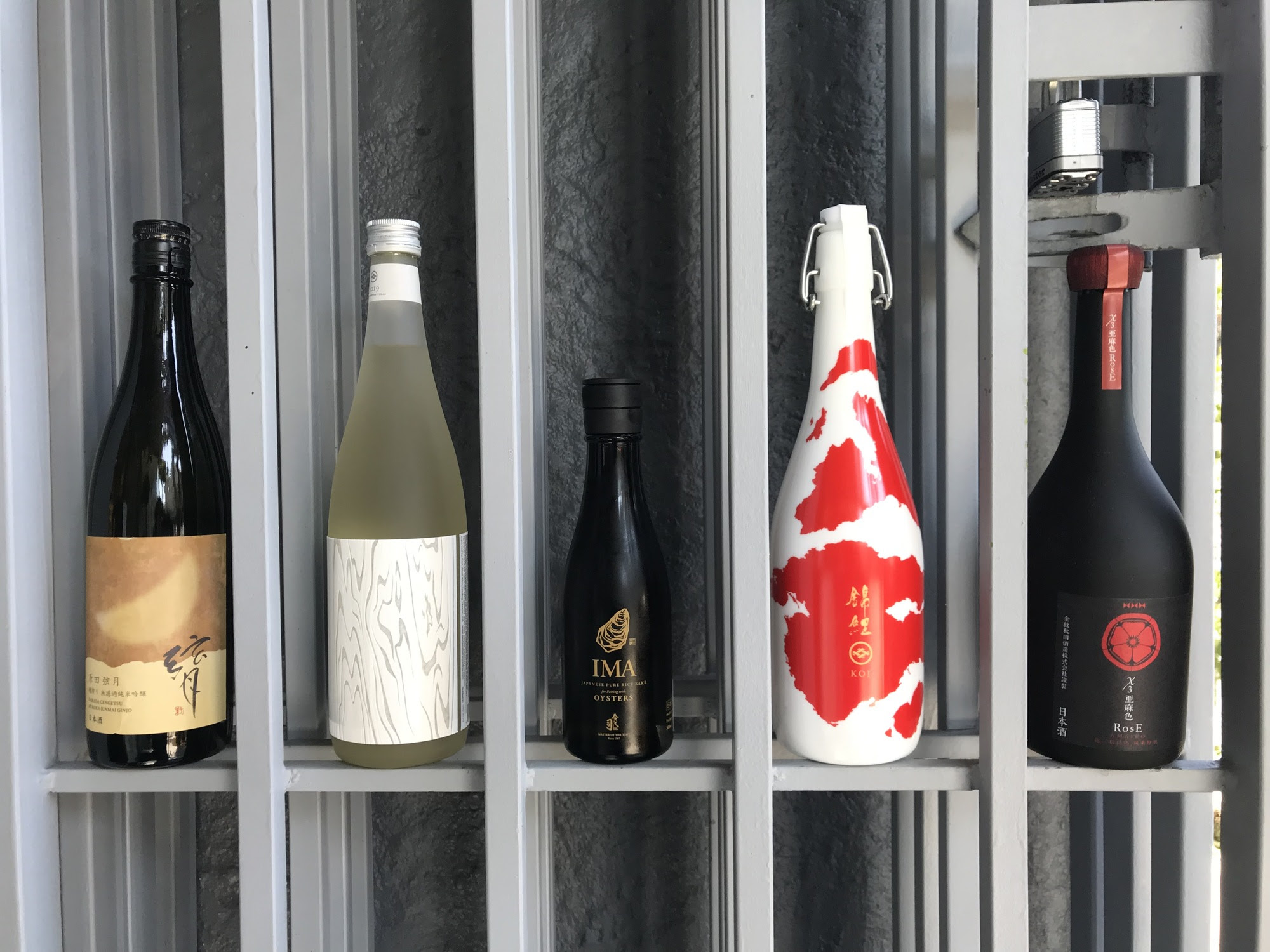 Harada Gengetsu "Half-Moon"
From Yamaguchi Prefecture. Junmai Ginjo Muroka Genshu. SMV: ±0 Acidity: 1.6
The nose on this powerhouse brew is a splendid collection of strawberry, cherry, watermelon, pineapple, and mineral aromas. Say hello to a "new world" sake that tries to capture the freshness of just-pressed sake to create a lively and refreshing drinking experience.  Effervescent, bright, tingly, zesty, semi-sweet, and rich, this sake awakens the senses and allows you a look at a very trendy style of sake making that tries to pull the wine market into the sake world. Look for apple, mango, ripe pear, peach, and lychee fruit tones that meld with sugar-like flavors such as fruit jellies, sherbet, bubblegum, and a lively mineral finish. Fleshy, zesty, with a new world spritziness. This sake is a glorious "Howl at the Fruity Moon" drinking experience. WORD: Lively WINE: Zesty Reds/Crisp Whites BEER: Crisp Ales FOODS: Shellfish, shrimp dishes, fruit plates, Champagne fare, cheese plates. $47/720ml
Imayo Tsukasa Hito to Ki to Hito Toki
From Niigata Prefecture. Junmai. SMV: +9 Acidity: 1.8
The nose on this very unique sake that was fermented in a wooden vat called Kioke is a great collection of cedar, ginger, citrus, white pepper, lemon butter, and sun dried wood deck aromas. Hito to Ki translates to "people and tree", which is a great name for a sake that is made in a throwback old school manner, but drinks with a futuristic elegance. This is not an "in-your-face" Taru or cedar sake, rather it is a round, smooth, silky, and crisp brew with a tannin-like dryness that opens up into a gentle creamy sake as the fluid warms. The label on this sake is one of the coolest in the business with beautiful wood grains crawling up and down highlighted perfectly. This stunning packaging hides an equally beautiful and unique sake that has an elegant grittiness and complexity that drinks with style and meaning. Look for peach, cantaloupe, honey, clover, fresh ginger, vanilla cream, earthy, nutty, cedar, and dark chocolate flavors. Hito to Ki is a smart and savvy sake that is a food pairing monster and should not be missed. WORD: Liquid Complexity WINE: Tannin Reds/Woody Whites BEER: Crisp Ales FOODS: Complex cuisines, meats, game, fowl, savory pastas, rich soups and stews, grilled anything, fatty fish. $50/720ml
From Niigata Prefecture. Junmai. SMV: -7 Acidity: 3.6
The nose on this sake that was constructed to pair with oysters of all kinds has a very fun collection of honey, balsa wood, white raisin, apricot, and orange blossom aromas. Talk about a specific sake that drinks easy on its own, and excels with oysters. Smooth, round, chewy, and bright it has an unbelievable acidity of 3.6, which is off the sake charts but right at home in this lower alcohol (12%) brew that sits gently in the palate. Hints of lemon water, quince, green apple, cucumber, and apricot play with the malic acid to produce a brew that has a drying finish and very balanced personality. WORD: Oysters, crab, shellfish, steamed light fish. $20/300ml
Imayo Tsukasa "Koi"
From Niigata Prefecture. Junmai Daiginjo Genshu. SMV: NA  Acidity: NA
The nose on this award-winning packaged sake is a terrific collection of steamed rice, tamago, Rice Krispies, soy sauce, forest floor, and cocoa aromas. Wow! What a bottle and box! Yes it's a Koi fish, which is said to have originated in Niigata prefecture, so they actually hid an image of Niigata in the pattern on the bottle. Can you find it? If you can't, then focus on finding shortbread, wheat toast, dried rice, cashew, nougat, milk chocolate, and marshmallow flavors that swim on a dry, round, crisp, and tannin-like fluid that drinks best in a wine glass. Clean, light, dry, but slippery. The sweet hints come forth as the fluid warms in the glass. With an alcohol content of 17% and made with Gohyakumangoku sake brewing rice milled to 50%, this Koi drinks full-flavored with tropical fruit whispers, but dry with an excellent cocoa finish. It is a very utilitarian Junmai Daiginjo, which means it pairs excellently with a variety of cuisine types. WORD: Balanced WINE: Tannin Reds/Crisp Whites BEER: Creamy Belgians FOODS: Sashimi, shellfish, Wagyu beef, savory mousses, grilled chicken and fish. $135/720ml
From Akita Prefecture. Junmai Koshu. SMV: -15  Acidity: NA
The nose on this one-of-a-kind superstar sake is an amazing collection of honey, apple juice, bacon, maple syrup, and salty aromas. Stop the presses sake drinkers. Say hello to one of "those" sake in the sake industry that has no peers. This stand alone unique, 4 year-aged Junmai, made with an heirloom red rice varietal and three different koji additions, is a work of liquid art. Only 240 bottles made it to America. Smooth, round, lush, silky, and savory this sake is a complex masterpiece that shows the outer limits of sake making skills and abilities. Look for honey, rice pudding, cranberry, chocolate, and a dash of white pepper flavors on a rich fluid that is not cloying but still very beefy. What an expression of sake. WORD: One of Kind WINE: Complex deep reds/Fat beefy whites BEER: Stouts FOODS: Anything that is over $50/plate. $180/720ml