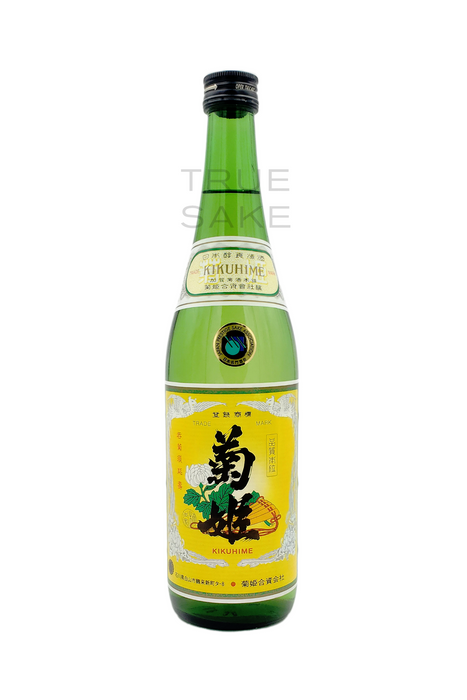 Kikuhime Futsushu "Kiku"
Original price
$28.00
-
Original price
$28.00
This review was conducted at the recommended room temperature. The nose on this one of a kind sake is a tantalizing collection of Shiitake, sweet nuts, chocolate, honey, leather, kelp, lemon peel, sweet rice, and earth tone aromas. Behold a true masterpiece of a brew that is categorized in the "cheap end" of sake but tastes like truly matured and pampered sake that you take more of a bite than a sip. Round, rich, full-bodied, velvety, plump, and extremely smooth. This sake coats the palate with a luscious and soft flow. Made using three different sake rice varietals including a Mochi rice. In addition to being an aged sake, this "Futsushu" is probably one of the finest "affordable" sake in Japan. Flavors find you, rather than you finding them. Wait for butter, cream, cocoa, nougat, sweet bread, caramel corn, breakfast cereal, maple syrup, honey roasted nuts, white chocolate, and sweet rice flavors. Also, because there is so much umami, this is the perfect sake to taste the so-called 5th taste with labeling confidence. So balanced, rich, and smooth, it's the finest "cheap sake" you will ever taste. When warmed and heated, look for cocoa, honey and a warm smiling feeling. 
WORD:
Epic 
WINE:
 Deep Pinot Noir/Fat Reds 
BEER:
Creamy Ales 
FOODS:
 Rich and full cuisines, pastas, meats, fowl, pork, smoked everything, olives, artichokes, soups and stews.