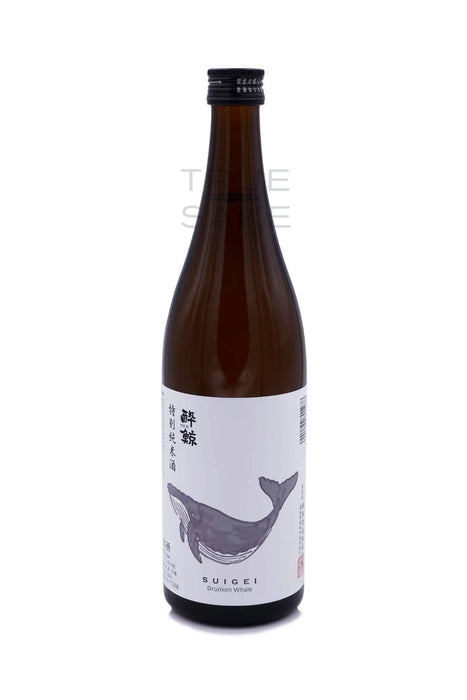 Suigei Tokubetsu Junmai "Drunken Whale"
Sold out
Original price
$0.00
-
Original price
$0.00
This Tokubetsu Junmai is said to be brewed for whales that reside off the Pacific Coast of Kochi Prefecture. The nose is a collection of rose, wood, and grape scents. The brewery advertises that this Junmai is
"for the serious sake drinker"
and we agree. It is very dry throughout the mouth, and ends in a
He-Man™
 sort of finish. Nevertheless, there is a strong presence of fennel and hops, underscored by an unripe strawberry vein. It is extremely clean in viscosity and texture, and flavorful enough to drink all night!
WORD
: Hops
WINE:
Dry Whites/Strong Reds
BEER
: Hoppy Ales/Pilsners
FOODS
: Vegetable tempura, albacore sashimi, salads with ginger-soy dressings.