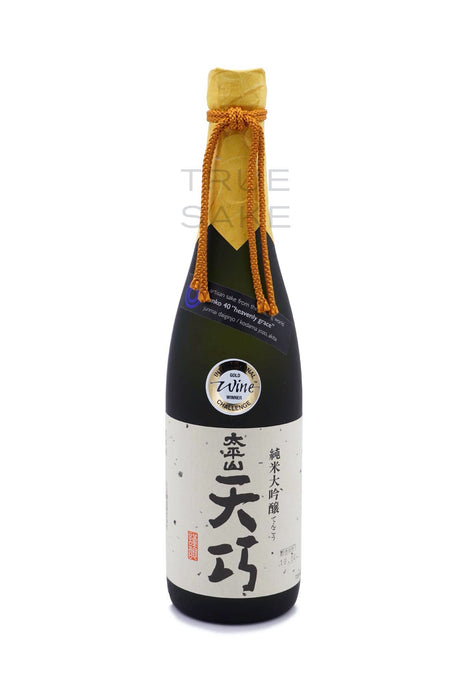 Tenko 40 Junmai Daiginjo "Heavenly Grace"
Original price
$63.00
-
Original price
$63.00
The nose on this flagship sake is a rich collection of creamy, savory, vanilla, honey, mango custard, and steamed rice aromas. This legendary sake from Akita is known the world over for slaying Gold Medals in most international and Japanese tastings and competitions. Round, soft, velvety, creamy, smooth, and extremely well balanced, this brew drinks ricey rich with hints of fruits, and has a complexity that screams out to wine drinkers. Look for nougat, rice cake, ripe pear, apple, apple cobbler, fleshy apricot, powdered sugar, maple syrup, and oatmeal flavors. This brew is as "Akita" as a representative sake can be. Slow across the palate and very fast in thought! An excellent brew that has layers of savory flavors on an expansive flow, with generous complexity and balance.
WORD:
Balanced
WINE:
Deep Reds/Complex Whites
BEER:
Big Belgians
FOODS:
An array of international cuisines from French to Italian and all rich and savory Japanese dishes.