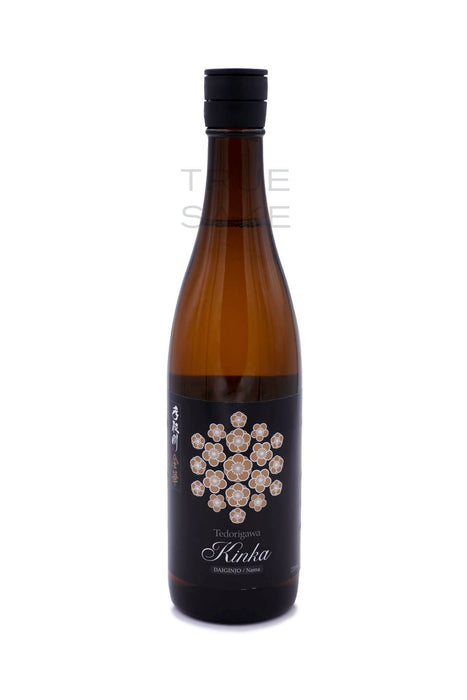 Tedorigawa Kinka Daiginjo Nama "Gold Blossom"
Original price
$46.00
-
Original price
$46.00
*NOTE: This sake is unpasteurized. We can ship unpasteurized sake, however it is at the customer's discretion. It's best to avoid shipping unpasteurized sake during extremely hot summers or freezing cold winters. When completing a purchase of unpasteurized sake from True Sake, you are giving us the OK to ship unpasteurized sake to you. Feel free to call or email us if you have more questions.
The nose on this "Arabashiri" or "First-Run" sake is a tantalizing collection of floral, lemon, green apple, and lemon custard tones. Talk about a "feel fun sake!" Kinka always is a treat to taste as each year, the sake gets better and more confident in its structure and delivery. Always very flavorful with hints of grapes, blueberries, pears, and a dash of cucumber that come front and center with a peek-a-boo showing of honey tea. This is a very well-balanced sake that gets more fruity in a small glass, and more zesty in a large one. WORD: Flavorful WINE: Zesty Reds/Crisp Whites BEER: Crisp Ales FOODS: Think seasonally fresh fare, sushi, sashimi, clean and bright cuisines that lean towards international spicy fare.