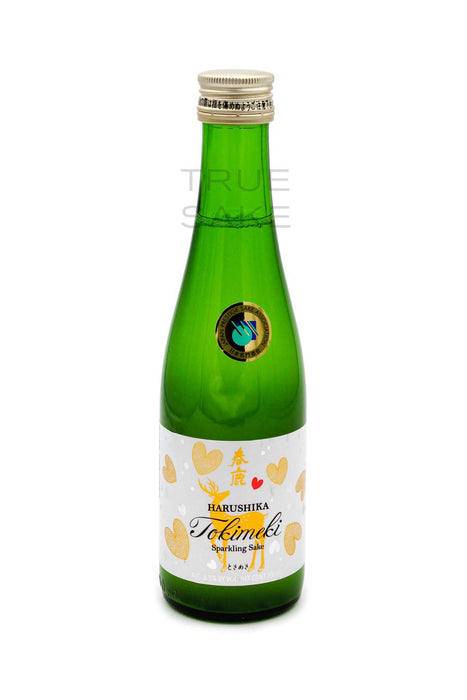 Harushika Tokimeki Sparkling "Heartbeats"
Original price
$20.00
-
Original price
$20.00
The nose on this lovingly packaged Sparkling sake is a gentle collection of yeast, dried fruits, peach, and cream aromas. Say hello to a very well-balanced "Happo" or Sparkling sake that is not too sweet, and not too dry-and-crisp. Rather, it is creamy, rich, and very refreshing. Look for bright creamy flavors of pear, mango, and lemon that all excel in a Champagne flute rather than an open bowl glass. Don't look for gooey sweetness! It's not there. Instead, you will find a fluid with weight to it that drinks more bright and light, instead of heavy. The strengths of this brew are the facts that it is ricey, rich, and nicely balanced. Taste deeply enough and behold a vein of raisin flavors that reminds you that this is rice and water only! How ironic.
WORD:
Rich
WINE:
Sparkling Wines
BEER:
Creamy Ales
Foods:
Champagne fare, cheese plates, desserts.