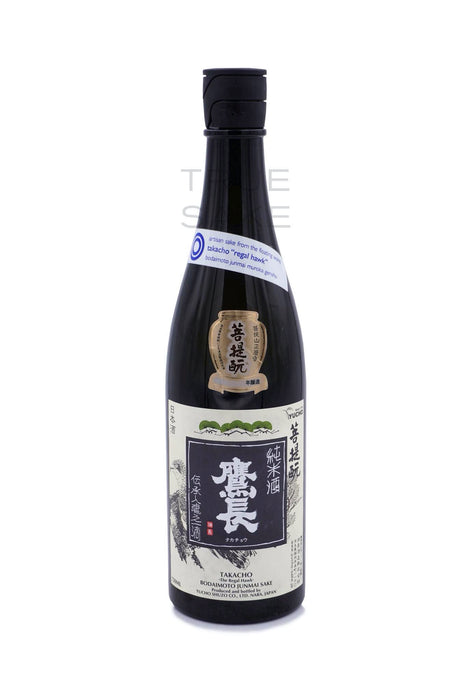 Takacho Bodaimoto Muroka Junmai Genshu "Regal Hawk"
Sold out
Original price
$37.00
-
Original price
$37.00
Limit 1 bottle per household per customer. Any attempts to obtain more than 1 bottle per household per customer will be refunded immediately. 

The nose on this extremely historically made sake is a wild collection of cooked cherries, citrus yogurt, earthy, steamed rice, and honey-baked ham aromas. We call this a "Professor Sake," because it is liquid history in a bottle that can teach you and your palate so much. Learn while you swirl this viscous brew in your glass, and think back hundreds of years to the origins of sake making in the epicenter of sake production Nara. Made with steamed and "raw" rice (The Bodaimoto method). This brew is chunky, funky, and sweet, as it should be! Fat, bold, rich, and velvety this Junmai coats the palate with a sweet rice covering like you've never experienced before. Along with a very low SMV and a very high Acidity, this sake probably has one of the highest Amino Acid levels (+3) in exported sake history. Look for hints of sweet tea, honey, lemon peel, rice candy, sweet grass, honeydew, and cooked pear flavors with an accompanying umami bomb. Smooth, layered, complex AF, this brew "gushes" through your mouth and when warmed look for delicious lemon and honey elements. WORD: Professor WINE: Fat Reds/Sweet late harvest whites BEER: Stouts FOODS: International Spice, cheese plates, fruit salads, tacos, Thai, desserts.