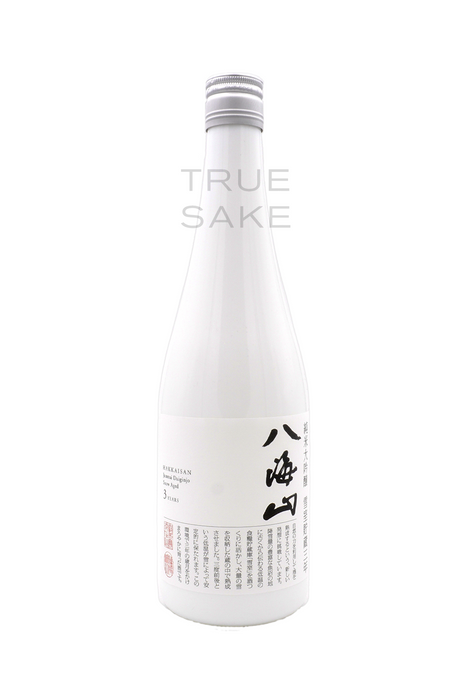 Hakkaisan Snow Aged 3 Year Junmai Daiginjo "Yukimuro"
Original price
$77.00
-
Original price
$77.00
Limit 1 bottle per household per customer. Any attempts to obtain more than 1 bottle per household per customer will be refunded immediately. 
The nose on this sake that was aged in a traditional cooler that uses snow for year-round temperature control is a chill collection of melon, green apple, powdered sugar, citrus, Asian pear, and floral aromas. Why age sake for three years in a snow box? Why not? This fan favorite sake is back by popular demand, and for good reason. Say hello to a brew that is confident, balanced, and relaxed; and that's why they age it for three years to get that special feeling. Smooth, round, viscous, and chewy, this full-bodied sake is layered, complex, and drinks like an open mouth snowflake catch. Look for lush deep flavors like nougat, cooked apple tart, pear confit, honeydew, and apricot tones. The feeling steals the show, and the snowmelt finish reminds you that this brewery has excellent brewing water from all of that Niigata snowfall. WORD: Smooth WINE: Pinot Noir/White Burgundy BEER: Belgian Ales FOODS: Rich cuisines, full-bodied flavors, grilled everything, salty and savory.