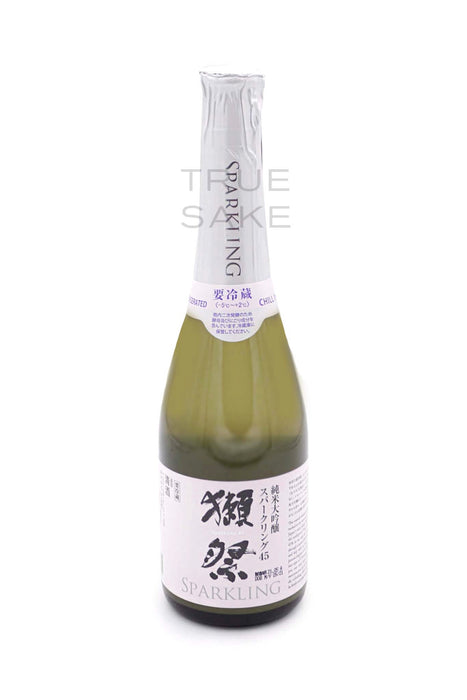 Dassai 45 Sparkling "Otter Festival"
Original price
$18.00
-
Original price
$18.00
The nose on this Sparkling sake has a clever collection of grape, melon, rice, apple, and cream aromas. Say "Goodbye" to Dassai Sparkling 50 and say hello to Sparkling 45, yet another Daiginjo from this ultra popular sake brewery. Lively, zesty, bubbly, bright and creamy, this sake excels in a Champagne flute. Is it trying to be "like Champagne"? No, not at all, because it's made with the best sake brewing rice Yamadanishiki, and it's sake! But it has many similarities in taste and feel. There are lots of small gentle bubbles, and a semi-dry fluid that lifts up in the glass and palate. Look for grape, pear, apple, orange, and whipping cream flavors that drink juicy and effervescently. This is not a super sweet sparkling brew, and actually is on the more creamy and soft side. It definitely pairs well with Champagne fare, and is a great way to start a meal. 
WORD:
 Light 
WINE:
 Sparkling Wines 
BEER:
 Creamy Ales 
FOODS:
Champagne fare, cheese and meat plates, appetizers, shellfish.