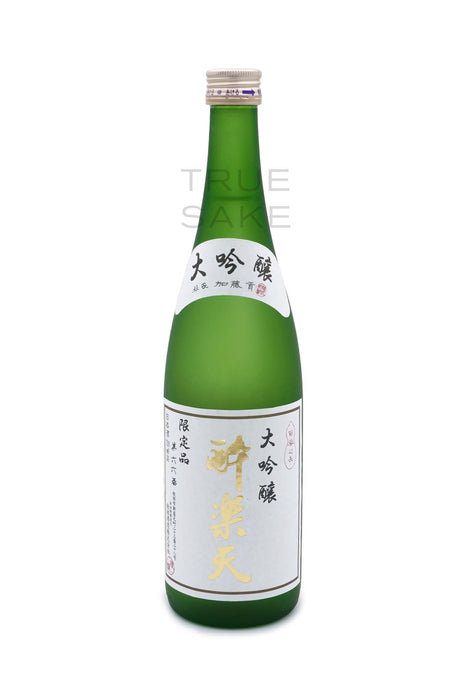 Akitabare Suirakuten Daiginjo "Heaven of Tipsy Delight"
Original price
$0.00
-
Original price
$0.00
This incredibly nuanced sake has a vivid nose filled with berries, mangos, white grapes, and clover honey elements. Talk about a gentle sake! This Daiginjo redefines expressive subtleties. If you blink, you will miss it. But, close your eyes and spelunk for layers and layers of hidden treasures such as minerals, melon, rock candy and white grape tones. Is it passive or passive aggressive? A superb sake to open the eyes of non-sake believers. 
WORD
: Subtle 
WINE
: Layered reds/complex whites 
BEER
: Blond Ales 
FOODS
: Lightly flavored cuisines.