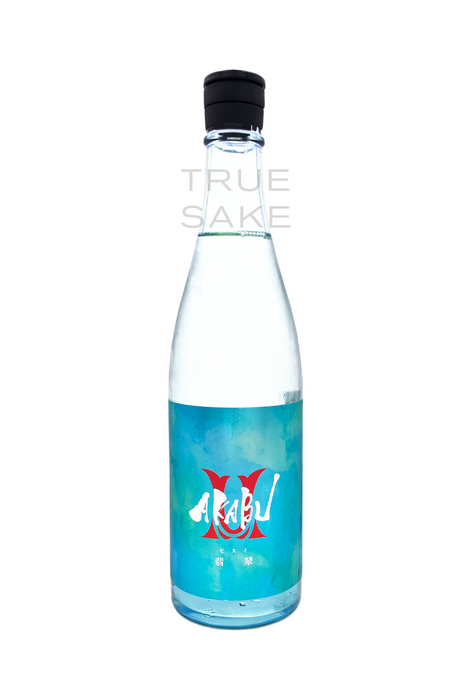 Akabu Summer Junmai Ginjo Nama "Hisui"
Sold out
Original price
$45.00
-
Original price
$45.00
*NOTE: This sake is unpasteurized. We can ship unpasteurized sake, however it is at the customer's discretion. It's best to avoid shipping unpasteurized sake during extremely hot summers or freezing cold winters. When completing a purchase of unpasteurized sake from True Sake, you are giving us the OK to ship unpasteurized sake to you. Feel free to call or email us if you have more questions.
The nose on this summer released seasonal unpasteurized brew is a gentle collection of white grape, Fuji apple, white grape, cucumber, watermelon, peach, and sweet rice aromas. What a cool bottle and label, and it drinks as cool as it looks! Light, smooth, silky, round, with a little weight to the fluid, and a "baby" shibumi, this nama feels great in the palate. With a low 13% ABV, look for a vast array of flavors like watermelon, blueberry, papaya, tangerine, mochi, sugar cane, blood orange, SweeTARTS™, and fresh pomegranate. New to the United States, this "Hisui" will soon become a fan favorite for such amazing feelings and flavors. Well done Akabu! WORD: Cool WINE: Beaujolais/Fruity Whites BEER: Fruity Ales FOODS: Sushi, sashimi, crab, avocado salad, shrimp cocktail, summer charcuterie, and oysters.