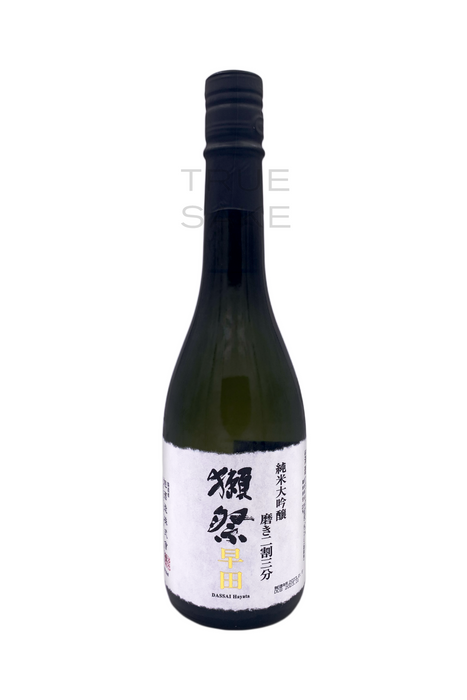 Dassai 23 Junmai Daiginjo "HAYATA"
Original price
$210.00
-
Original price
$210.00
The nose on this limited released single and lightly pasteurized sake has a stunning nose filled with grape, blueberry, pineapple, pear, tropical, and floral aromas. A Professor named Hayata, who discovered and patented the technique used in making this version of Dassai 23, constructed this restaurant-only sake. Essentially, he developed a light pasteurization method that allowed CO2 to develop in the bottle without it becoming like a sparkling sake, and provided a new and excellent feeling to the ultra popular Dassai 23. In a word, this Hayata drinks lighter than 23, but has all of those buoyant and delicious flavors in every sip. Look for melon, grape, peach, powder sugar, cotton candy, pineapple, cantaloupe, papaya, and mango flavors that float above the palate as each sip passes by. Silky, spritzy, light and elegant Hayata is a food pairing dream come true that makes a sushi counter come to life.
WORD:
Fresh
WINE:
Zesty Reds/Bright Whites
BEER:
Ales
FOODS:
Sushi, sashimi, Champagne fare, oysters, and caviar.