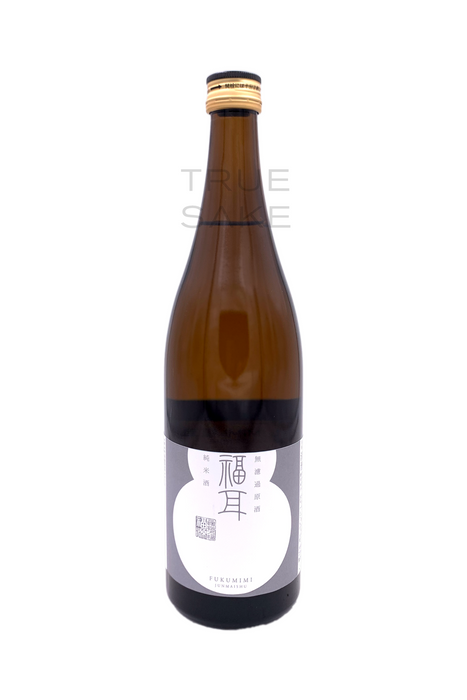 Fukumimi Junmai Genshu
Original price
$43.00
-
Original price
$43.00
The nose on this two year aged sake is a superb collection of butter rum, cooked apple, cocoa, orange, peach, caramel, shitake, malt, and honey aromas. Using their own Yamadanishiki milled to 59%, association yeast #14, and Northern Alps spring water, this full-bodied and layered sake is a product of excellent technique and total passion and dedication to aging a sake to its perfect being. Round, smooth, rich, viscous, and loaded with tons of umami depth this sake glides across the palate with a gentle velvety flow. Look for a vast, complex and extremely drinkable flavor field of rum raisin, apple pie, honey, sesame candy, butterscotch, grape, mint, toasted rice, and a subtle cocoa finish. This is a perfect three temperature brew that shows so much dexterity at several temperature points, which also makes it good for pairing with warm cuisines. Say hello to a sake that was made to tell a story!
WORD:
Rich
WINE:
Deep Reds/Full Whites
BEER:
Belgian Ales
FOODS:
Smoked fish and meats, fowl, game, shellfish, Caviar, stews and pastas, Chinese fare.