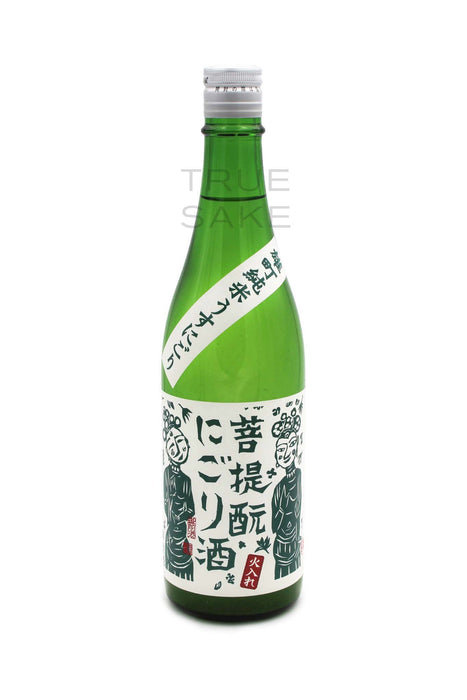 Gozenshu Bodaimoto Usu Nigori "Nigori of the Ancients"
Original price
$32.00
-
Original price
$32.00
The nose on this misty "Usu" unfiltered sake is yeasty collection of creamy, sour, and ricey aromas. Talk about a cocktail drinker's Nigori sake! This snowy brew is loaded with layers of sweet and sour elements that play on and off together. I think the lady's faces on the label look like sweet and sour, but what is amazing for all of the flavors it is so well balanced. It is very different than your usual creamy fruity nigori. It's like biting into an unripe pear or a sour apple, but there are swarming dried fruit tones, citrus, and Lemonheads candy elements that makes you think sweet first with a gentle sour departure. If you like complexity in your nigori sakes then this misty brew using the ancient Bodai method is for you!
WORD:
Fun!
WINE:
Dry reds/Citrus whites
BEER:
Crisp Ales
FOODS:
International Spice, cheeses, peppery fare.