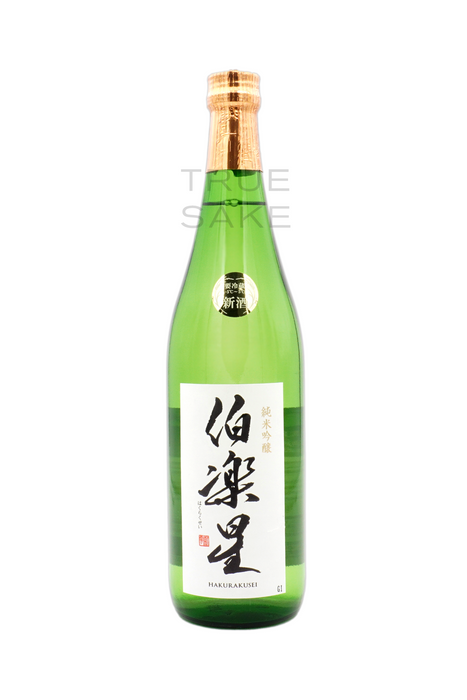 Hakurakusei Junmai Ginjo "The Connoisseur"
Original price
$34.00
-
Original price
$34.00
The nose on this special sake is a wonderful collection of pomelo, honey, papaya, herbs, melon, and mineral aromas. Smooth, light, juicy, round, easy, and balanced, this sake drinks like a gentle dream. Made by a 26 year-old award winning female Toji (head brewer) Nanami Watanabe, this Junmai Ginjo is a great brew to introduce to people who are new to the sake world and want to know what balanced and drinkable sake should taste and feel like. Look for hints of pear, honeydew melon, tangerine, grape, and ripe apple flavors on a juicy, elegant, and fun flow that feels great in the palate. Fabulous on its own chilled in a white wine glass, but also a very food friendly balanced sake that works with an array of flavors. 
WORD:
Easy 
WINE:
Soft Reds/Gentle Whites 
BEER:
 Light Ales 
FOODS:
Sushi, sashimi, shellfish, Champagne fare, gentle grilled and steamed fare.