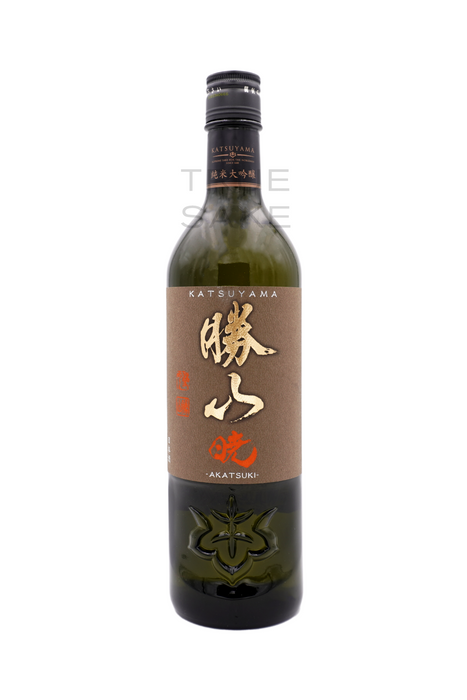 Katsuyama Junmai Daiginjo "Akatsuki"
Original price
$220.00
-
Original price
$220.00
The nose on this stellar Ultra Daiginjo made by a Miyagi brewery founded in 1688 is a splendid collection of cantaloupe, pear, stone fruit, cut grass, sugar, and pineapple aromas. Aged for a year, this gravity free drip sake made with Yamadanishiki milled to 35% is smooth, layered, luxurious, juicy, and extremely expressive. In a word it is a masterpiece! In a second word it is elegant intensity. This is one of the most pampered sake in our inventory, which means you can literally taste the intention of the master brewer. What is that intention? Impact. This is one of the most impactful, delicious premium sake you will ever taste. Look for a vast array of deep and profound flavors such as honey crisp apple, pineapple, strawberry, papaya, melon, mango, rock candy with a follow up of ocean water, mineral, raisin, light soy sauce with an umami finish that reminds you that this is rice at its finest. Juicy, bold, and balanced, this Akatsuki is perfection in a glass. 
WORD:
 Amazing 
WINE:
 Bordeaux/Rich Whites 
BEER:
Fruity Ales 
FOOD:
Champagne fare, oysters, caviar, lobster, foie gras, karasumi.