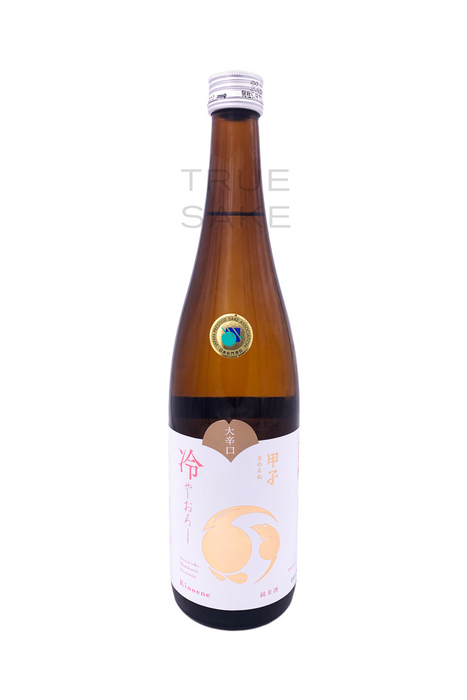 Kinoene Junmai Namazume Hiyaoroshi "Ohkarakuchi"
Sold out
Original price
$31.00
-
Original price
$31.00
The nose on this new style single pasteurized seasonally released Fall 
draft sake is a bright collection of citrus, frosting, brown sugar, cocoa 
powder, butter, and rich leather aromas. Using Aramasa yeast, this 
Hiyaoroshi is getting a lot of press in Japan for being 
"New World"
 that 
is zesty, bright, and frisky, with a kicking acidity presence that is lively 
and light. With all the lightness and brightness, this brew has a very 
feel-good body with lots of cool flavors like grapefruit, lemon/lime, 
chocolate covered orange peel, candied ginger, sea salt, strawberry, and 
minerals. A very welcomed new Fall Draft sake to add to our lineup that 
would speak to wine drinkers and foodies. 
WORD:
 Bright 
WINE: 
Zesty Reds/Crisp Whites 
BEER:
 Zesty Ales 
FOODS:
 Pub fare, salty, savory, 
fried, comfort fare, shellfish, fatty fish with lots of oil.