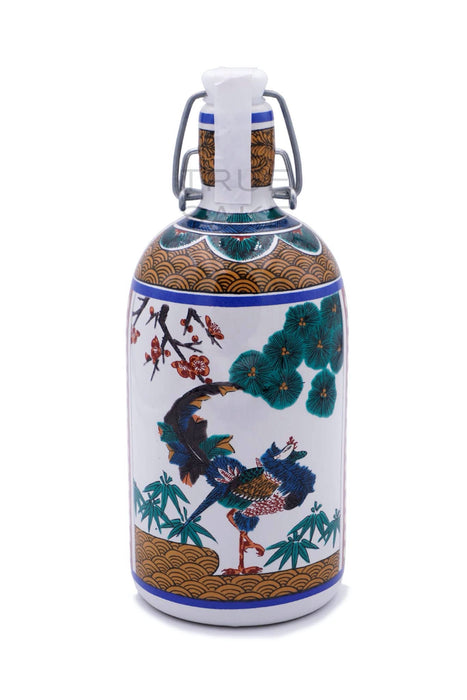 Nishide Shuzo Junmai Daiginjo "100 Year Sake"
Original price
$152.00
-
Original price
$152.00
From the importer:
With over a century of history, located in the Kaga region, Nishide Shuzo operates under the mantra that "sake brewing is our life." Nishide brews handmade sake, with only 3 employees, just as it has had for the past 5 generations.
Ishikawa's 17th century Kutani Yaki porcelain artwork gracing this bottle helps tell the story that this sake has been made with local ingredients only. Discovered 100 years ago, the yeast known as kuratsuki kobo is especially unique as it exists naturally within the brewery itself, and is therefore only found in Nishide's sakes. This Junmai Daiginjo exhibits notes of apricot and young banana that starts off soft and mild, giving way to the smooth umami of sake rice, finishing dry with balanced acidity.
Recommended dishes: sushi and dashi rich dishes
Recommended temperature: best served chilled.