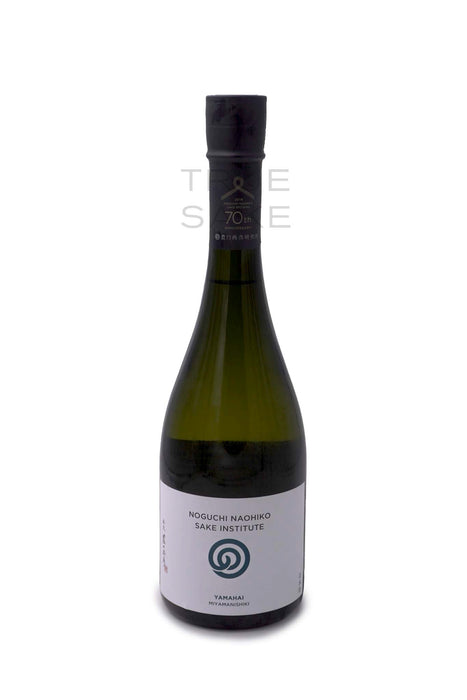 Noguchi Naohiko Yamahai Honjozo Muroka Nama Genshu "Miyamanishiki"
Original price
$132.00
-
Original price
$132.00
*NOTE: This sake is unpasteurized. We can ship unpasteurized sake, however it is at the customer's discretion. It's best to avoid shipping unpasteurized sake during extremely hot summers or freezing cold winters. When completing a purchase of unpasteurized sake from True Sake, you are giving us the OK to ship unpasteurized sake to you. Feel free to call or email us if you have more questions.
The nose on this unpasteurized and undiluted brew is an amazing array of citrus, seeds, straw, chestnuts, yogurt, and creamy aromas. So you think you know what makes sake tick? You call yourself a sake aficionado? Well, say hello to a brew made with Miyamanishiki that will rock your complexity world. Zesty, crisp, vivid, and lively this sake is definitely alive. It is sharp in nature but not cutting. That is because of the supreme balance of this brew that has tannin-like qualities with a dash of shibumi (astringency) and a mischievous acidity play. Interested yet? If so, get ready to taste crisp apple, young pear, melon candy, tomato water, lemon zest, and more grape flavors as the fluid warms in the glass. But wait there's more! The peek-a-boo sweetness has an amazing snowmelt mineral quality that hides sweet tea. Sweet grass flavors that ride the 19% alcohol flow. If you warm this sake, look for berries in cream flavors on a lively fluid. If you're ready for your Doctor-of-Sake license, this brew is a great launch pad to feel the difference between acidity, astringency, and alcohol actions. WORD: Professional WINE: Complex Reds/Deep Whites BEER: Crispy Ales FOODS: American Sushi, meats, game, smoked fare, fowl, huge pastas and international spice.