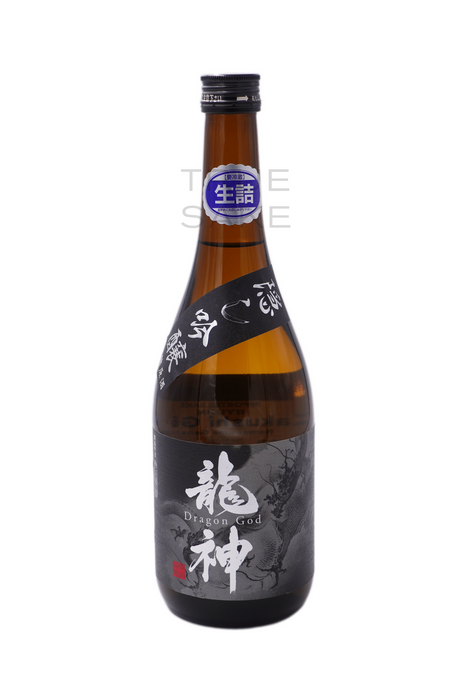 Ryujin Kakushi Ginjo Namazume "Dragon God"
Original price
$33.00
-
Original price
$33.00
The nose on this single-pasteurized cask strength sake is a very cool collection of plum, cherry, lemon muffin, papaya, bubblegum, banana bread, and herbal aromas. Talk about a sake with a big personality, this Dragon God is it! Big and fruity this brew drinks chunky, fat, chewy, lively, and rich. But can a big and fruity sake be balanced? Yes, in a big way. This brew is more like a bite than a sip as you literally chew off an abundance of sweet flavors such as mango, papaya, white peach, pear juice, grape, and fruit muffin. And yet, it's so balanced and that is why this brew is superb for those who like a big mouth feel and a stunning food pairing partner. Full-bodied is a good thing in sake and this Dragon God only gets better as it warms in the glass where the fruit tones subtly change into a more rich sugary tones like nougat and rock candy. Sweet without cloying, say hi to a very fun Namazume. 
WORD:
Fruity 
WINE:
 Huge Reds/Fruity Whites 
BEER:
 Fruity ales 
FOODS:
 International spicy fare, American sushi rolls, street foods, cooked shellfish and veggies.