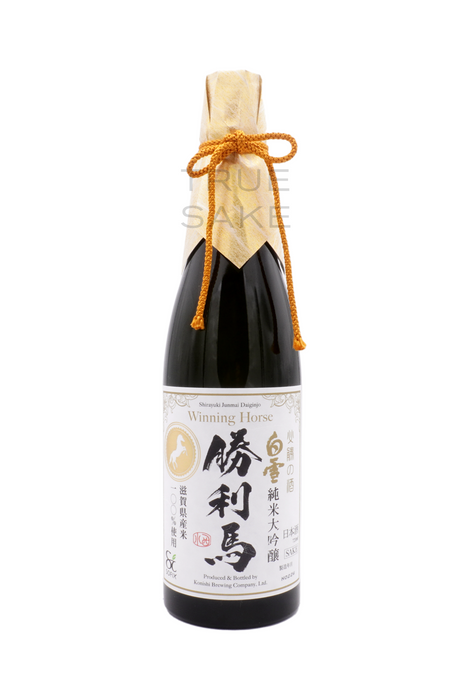 Shirayuki Junmai Daiginjo "Winning Horse"
Original price
$49.00
-
Original price
$49.00
The nose on this very intriguing brew is a wide collection of cherry, 
plum, grape, watermelon, pineapple, mineral, and straw aromas. If you 
read the label on this interesting brew you will learn it's unique 
properties that nourish and enrich the brewing rice to make a super 
flavorful sake that is plump, viscous, juicy, and very bright. If you 
like lively and expressive sake this brew will walk the walk as it has a 
spritzy and tingly personality that appeals to win drinkers. Look for 
cherry, apple candy, pineapple, grape, white peach, and ripe plum 
flavors on a fat and fun fluid that says Giddiup! WORD: Fruity WINE: Fat 
reds/Chewy Whites BEER: Stouts FOODS: Sushi, Sashimi, shellfish, crab, 
cheese plates, fruit salads, and mild spicy fare.