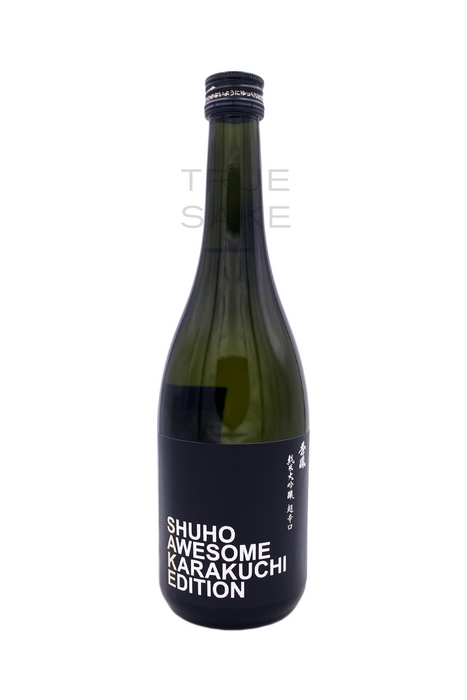 Shuho Junmai Daiginjo Karakuchi "Awesome"
Sold out
Original price
$60.00
-
Original price
$60.00
The nose on this dry Daiginjo is a cool collection of grape, lychee, mango, floral, and mineral aromas. We've been waiting for a long time to see a sake label that reads "Awesome." We use that term a lot in our reviews, so it was awesome to see the brewery use it to name this brew. "Cho-Karakuchi" means dry sake, and this sake lives up to that. Clean, crisp, juicy, with a little zestiness, this is a lively sake that drinks smooth and compact. Medium body with a little "Shibumi" (astringency) look for grape, apple, kiwi, daikon, dried pear, persimmon, and ginger flavors with a white pepper quick finish. An impressive dry Junmai Daiginjo that would appeal to dry sake fans in a premium sake format. An awesome sushi counter sake. 
WORD:
Dry 
WINE:
 Zesty Reds/Crisp Whites 
BEER:
Crisp Ales 
FOODS:
Sushi, sashimi, cheese plates, oily fish, fried foods, soy sauce based dishes.