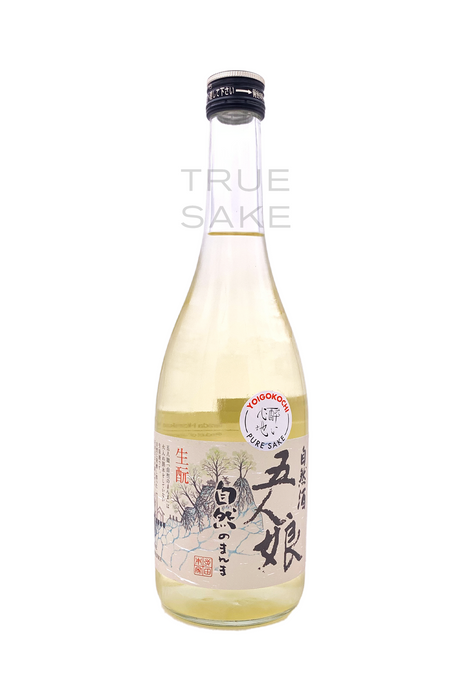 Terada Honke Kimoto Muroka Nama Genshu "Shizen no Manma"
Sold out
Original price
$50.00
-
Original price
$50.00
*NOTE: This sake is unpasteurized. We can ship unpasteurized sake, however it is at the customer's discretion. It's best to avoid shipping unpasteurized sake during extremely hot summers or freezing cold winters. When completing a purchase of unpasteurized sake from True Sake, you are giving us the OK to ship unpasteurized sake to you. Feel free to call or email us if you have more questions.
From the importer Zev Rovine Selections:

Shizen no Manma is a wonderful example of Terada Honke's more subtle taste, which elegantly combines ricey aroma and flavor, delicate sweetness, high acidity, and umami. Kimoto slow-brew, unpasteurized, unfiltered, undiluted.
Terada Honke, the world's most natural 100% pure sake brewery, has returned to medieval and early modern brewing methods. It is the sole brewery using only organic rice, natural yeast, and most outstanding, self-cultivated koji.