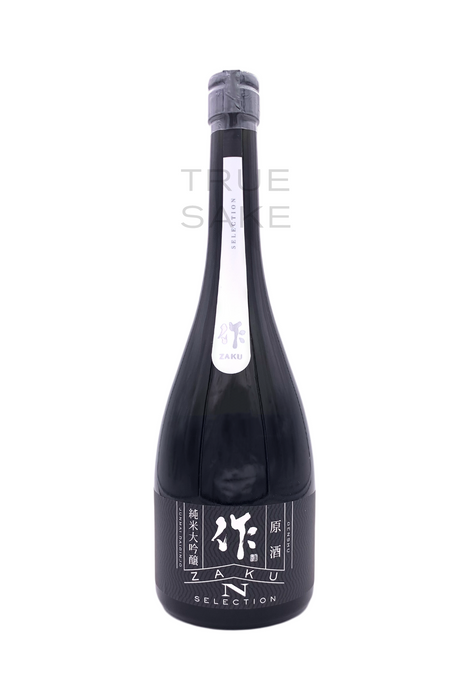 Zaku Junmai Daiginjo Genshu "Selection N"
Original price
$145.00
-
Original price
$145.00
The nose on this very special limited run sake is an elegant collection of grape, pear, orange, pineapple, papaya, perfume, and rock sugar aromas. We love sake breweries that honor and celebrate their master brewer "Toji." And so when Zaku told their Toji Tomohiro Uchiyama to pick a tank that he likes he picked this brew and they called it Selection N. Smooth, round, gentle, with a little spritz, this Daiginjo drinks with a light and slippery glide through the palate. Consider it almost rich-light and look for layers of soft flavors like papaya, ripe melon, vanilla, rock sugar, pineapple, and pear juice that don't drink bulky but rather slippery and juicy. The masterpiece part of this selection is that amongst gentle fruit tones like Mandarin orange you get a very nice umami play that ends with a quick and dry finish. Best served chilled in a white wine glass. 
WORD:
Special 
WINE:
Gentle Reds/Fruity Whites 
BEER:
 Light Ales 
FOODS:
Excellent by itself, very gentle fare like sashimi, poached white fish, tofu, and fruit plates.