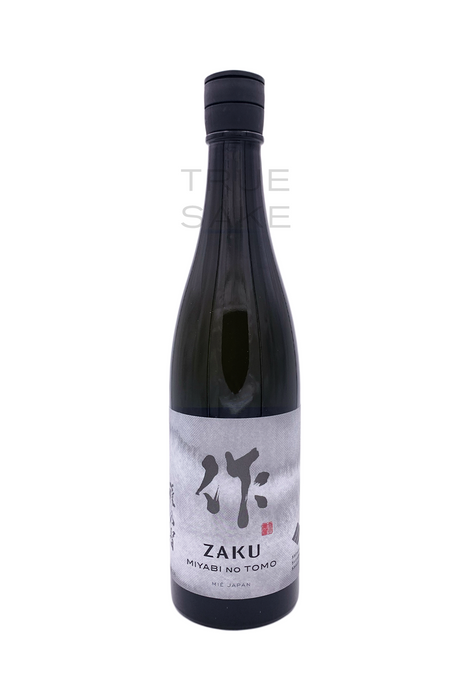 Zaku Junmai Ginjo "Miyabi no Tomo"
Original price
$44.00
-
Original price
$44.00
The nose on this well-built brew is a slick collection of honeydew, pear, cherry candy, Muscat, sweet bread, lime, and mineral water aromas. 
This brewery is known for their rounded-bottom brewing tanks, 750ml 
bottles, and their regimented tasted schedule in the

 

kura

 

with their 
brewing team. This Ginjo fits in their lineup like a glove, and is 
smooth, silky, and clean with a quick umami finish. It's viscous and weighty, 
but drinks velvety and fleshy. Behold, a ton of flavors from cooked 
pears, mango, and candied apple to watermelon, herbs, Maraschino cherry, 
sweet peas, coconut water, and banana bread with an uptick acidity that 
appeals to wine drinkers.

 

WORD:

 

Silky

 

WINE:

 

Clean Reds/Slippery Whites BEER:

 

Ales

 

FOODS:

 

Sushi, sashimi, shellfish, oysters, cheese plates, and white wine fare.