Top 10 List – Ten Gold Medal Breweries At True Sake
So you want to drink a Gold Medal? Each year the Japanese government sponsors a sake tasting that is the end all be all to the countless number of sake makers in Japan. It is an extremely prestigious honor to win a Gold Medal for the one sake that each brewery with a license gets to submit. Either you win Gold or you don't and that's why this designation makes and breaks many breweries. Herewith is a list of sake breweries that continually get Gold Medals and are always available at True Sake, so if you want to taste Gold then pick a few of these brews:
10) Kouro Brewery from Kumamoto Prefecture
I put Kouro first because the brewery was devastated by the recent Kumamoto Earthquake, and we only have 6 more cases available to us. Then no sake for a very long time while they try to rebuild the brewery. (On a side note – their famous Kumamoto kobo was saved!)
9) Urakasumi Brewery from Miyagi Prefecture
Another brewery that was damaged in an earthquake. We have been selling Urakasumi sake from Day One at True Sake. These guys make wonderful sake and the owner of the kura is a dear friend to True Sake. Try Zen, or take a chance on their massive Honjozo Genshu that was exported exclusively for True Sake.
8) Otokoyama Brewery from Hokkaido Prefecture
The famous "Man's Mountain" brewery has also been a partner to True Sake since our opening day. These guys are famous for their line of Tokubetsu Junmai sakes that are layered and dry. A very proud kura that makes proud sake.
7) Dewazakura Brewery From Yamagata Prefecture
What can we say? We probably sell more Dewazakura sake than any other brewery's sake at True Sake. Why? It's simply great sake. These guys are on a roll with winning awards left and right and we carry many of their products for good reason – they are good!
6) Hakutsuru Brewery From Hyogo Prefecture
Every industry has to have a king and Hakutsuru is the biggest brewery in Japan. They are pioneers and explorers and they too once used to be a small brewery. But what happens when a small brewry makes great sake, they quickly become a big brewery.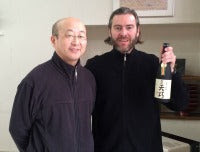 5) Taiheizan Brewery From Akita Prefecture
Time and time again this brewery walks away with Gold Medals. They are perhaps one of the most professional breweries in Japan, because they also happen to ferment soy sauce and miso. They are fermenting mad men, and they ferment their sakes like no others. Super solid Akita sake at its best.
4) Ippongi Brewery from Fukui Prefecture
This is one of our favorite breweries to sell, because they are so enthusiastic and make wonderfully seasonal sakes that are always happy and bright. You may know their brand name "Denshin" or you may know their inverse labels on super cool bottles. Either way if you don't know them then maybe you should.
3) Masumi Brewery from Nagano Prefecture
Masumi is one of those perfect breweries. They are incredibly nice people and they make incredible sake. That is a great union, because they say happy people always make the best sake and Masumi is no exception.
2) Kudoki Jozu Brewery from Yamagata Prefecture
With one of the best translated names in the sake business – The Pick-Up Artist – this brewery makes remarkable sakes that appeal to so many sake drinkers. They have an incredible skill base and make super complex sakes, but they are also so very drinkable that it is no wonder that everybody loves this kura.
1) Takenotsuyu Brewery from Yamagata Prefecture
If you are looking to taste quality sake year in and year out from a producer that has their own style then "Tears of Bamboo" is for you! This kura is our home away from home and they have been wonderfully kind to True Sake over the years. These guys get sake, because they get friendship. Sake and friends what else is there?