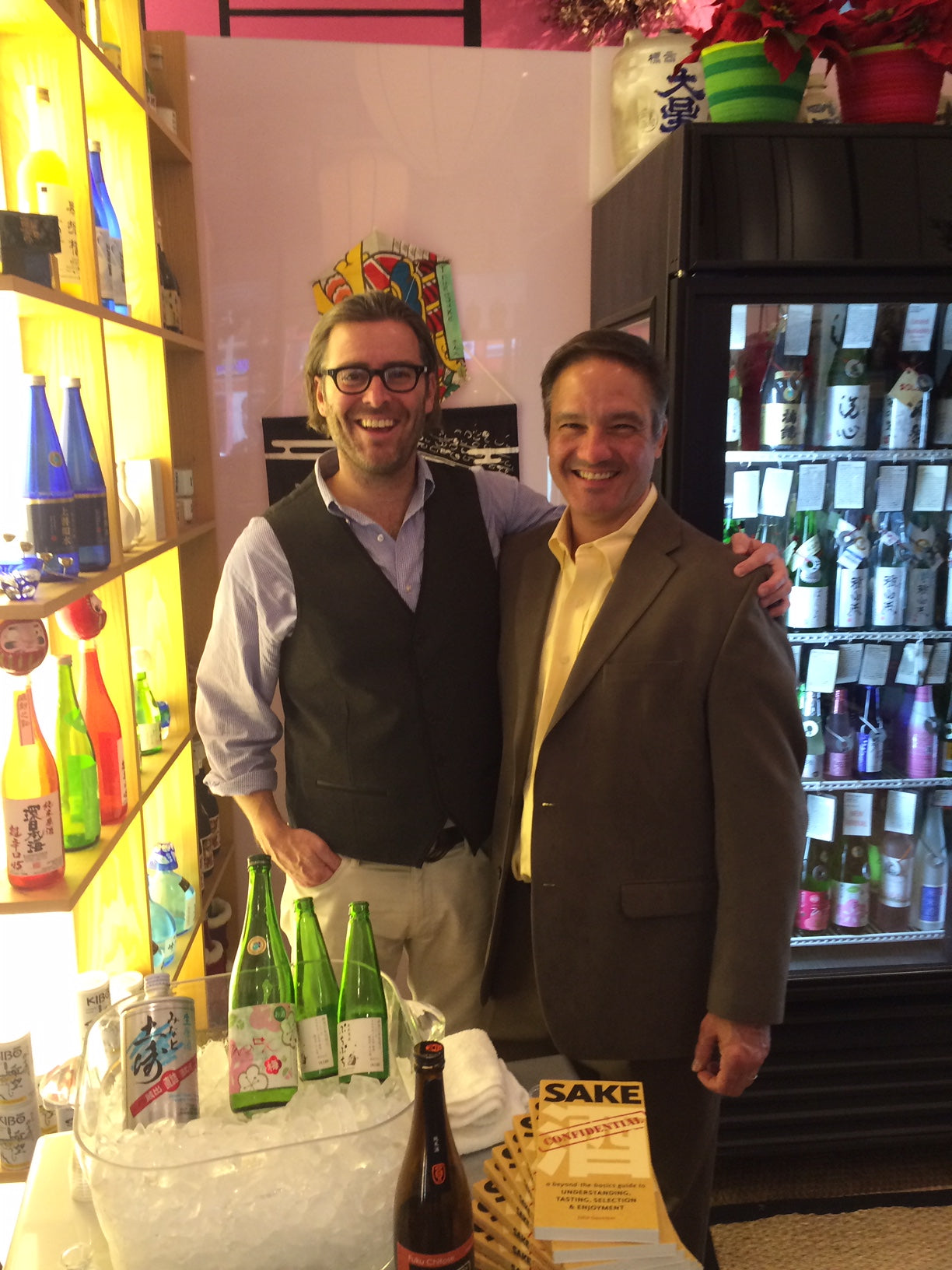 Sake Education – John Gauntner's Pro Course and SAKE DAY
Great news for all of those folks who have ever wanted to attend one of John Gauntner's Sake Professional Courses and SAKE DAY in San Francisco at the same time, but never had the chance. This is your chance to kill two birds with one stone. How cool is that? First sign up for John's course on September 25th – 27th then get a discounted ticket to attend SAKE DAY 2019 on Saturday September 28th in Japan town in SF. What a killer sake combo. Get your knowledge, then get your sake on by tasting over 300 amazing brews from all over the world.
And there's more! If you sign up for John's Course, you will also get an added bonus from True Sake, which is the first dedicated sake store opened outside of Japan 16 years ago. If you attend the Sake Professional Course you will receive free shipping from True Sake on your first purchase of the largest online selection of sake outside of Japan. So take the course, have a blast at SAKE DAY, then when you get home order some of your new favorite sakes to be shipped directly to your house for no charge.
This is from John:
Sake Professional Course in San Francisco
September 25 -27, 2019 

From Wednesday, September 25 through Friday, September 27, I will hold the 33rd stateside running of the Sake Professional Course in San Francisco. And what better way to get the word out than a blurb in True Sake's monthly newsletter!
 

The content of this intensive sake course will be identical to that of the Sake Professional Course held each January in Japan, with the exception of visiting sake breweries. The course is recognized by the Sake Education Council, and those that complete it will be qualified to take the exam for Certified Sake Specialist, which will be offered on the evening of the last day of the course. You can learn more about the course HERE, see the daily syllabus HERE, and download a pdf HERE 


Also - as anyone reading this newsletter knows - the day after the course ends, Saturday, September 28, will be the True Sake hosted SAKE DAY event. Attendees of this course will receive a discount on the admission price to the 14th Annual SAKE DAY, and should definitely stick around and apply your newly-acquired knowledge and tasting experience at the biggest sake event of the year in San Francisco!