Sake Education – The "Sake Scholar" Program and How It Came To Be
About a year ago I asked my sake brother Michael Tremblay to write a little piece for the Newsletter about the sake scene in Toronto Canada. Michael is a super sake Somm and superb communicator of all things sake, and I thought it would be cool to get his optics on the sake environment north of the border. Fast-forward to six months ago when MT informed me that he had finished the core foundation for his new education course and maybe wanted to launch it at SAKE DAY? Well the timing didn't work out for SAKE DAY, so he has decided to launch his inaugural Sake Scholar Course in NY in October and if you are reading this then you should sign up for it ASAP. Herewith is a blurb about sake in Toronto and the genesis of the latest and amazing sake education program to hit the market. 
Take it away Michael Tremblay: 
Like many markets in North America, Toronto's sake scene has exploded over the past decade, along with crazy growth in the foodie movement that includes healthy doses of Japanese cuisine and a myriad of international cuisines.  One of the key attributes of a Torontonian (yeah, that's we call ourselves!) is that we pride ourselves on appreciating the different cultures found in the melting pot of people that is Toronto, which spans more than 140 languages and a 'bajillion' countries.    Seriously, the energy here is amazing as you can encounter a multitude of languages being spoken on the streets.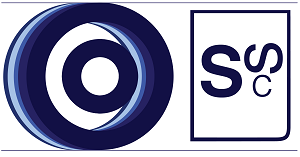 Sake has benefited from the city's openness for appreciating other cultures and culinary flavors.  Its popularity has grown exponentially over the past decade, and the city now benefits from a growing sake bar scene, upscale sushi restaurants with New York Michelin starred chefs, and fantastic izakayas located in every nook and cranny.  While the province's liquor monopoly, the LCBO, is incredibly slow at increasing sake products on its shelves (we need a True Sake Toronto location to teach them how it's done!), there are two "Destination" stores, aka Asian Boutiques, with massive walls of Nihonshu, that have been hugely successful, and hopefully will lead to more.  In addition, an unbelievable amount of Nihonshu is available to sommeliers like me, brought in on consignment shipments, to cultivate great sake programs. ki modern japanese + bar, for instance, where I work as the resident sake expert along with a phenomenal team of passionate sake-centric people (more than 12 certified sake experts!), has more than 70 sakes on the list.  The thinking at ki is that we want someone on the floor ALWAYS that can talk sake and guide our guests through the list. Over the years, the overall sake knowledge of our guests at ki has increased exponentially, and it is echoed all over the city with the large number of sake fans that show up to Kampai Toronto, a sake festival held at the end of May, or the growing number of level 1 and 3 sake classes held annually.   
This is where the Sake Scholar Course comes in.  This regionality course spent more than three years in development and finally came into fruition with its inaugural course in June 2019.  I realized that there are a great many people, not only in Toronto but across the world, that have had the pleasure of taking a sake course, either with my original sake guru John Gauntner (my first sake sensei!), the Wine Spirit Educational Trust (WSET), or the Sake School of America to name a few.  The courses these individuals and schools offered has created an abundance of passionate ambassadors for sake with a profound knowledge of the sake basics and how sake is made, and these amazing people want to continue learning. The Sake Scholar Course aims at building on where their sake schooling left off. 
The 'lightbulb moment' for me in developing the Sake Scholar Course was a few years ago, when I was looking over the wine region of Bourgogne (aka Burgundy) in a wine atlas.  It showed topography, key wineries, key appellations, and explored the history of each village. I was like, I want this for sake, so that when I go to Japan or am trying a sake from any of Japan's prefectures, I can open this sake atlas, look at a map of the region and learn a little about what makes it tick.  I started by mapping out every prefecture, first as a two-dimensional map that listed all of the prefecture's breweries and then also a three dimensional relief map so I could understand more about a prefecture's terrain, where its key brewing water sources were located and where its rice cultivation existed. Then, I spent an obscene amount of time learning everything I could about each prefecture.  It was very difficult and there were many moments where the little 'devil dude' on my shoulder was telling me to stop. Once I amassed all of the information on a prefecture, the next step was the even harder job of distilling it into a few pages that were highly visual, including as many infographics as possible and providing students with the key elements of a sake region. Note: the trickiest part was that not all sake regions have a distinct sake profile or character.  I had to develop many tools for examining each prefecture without creating sake fiction!
Fast forward three years where I held a course on my home turf of Toronto in early June at the wine school I teach at.  The goal was to test the material and see whether it resonated with students. I was honoured to get 18 students to sign up, more than double what I wanted.  Over three full days, we covered the Foundation, which basically gives an overview of how to explore each region, and provides a series of tools to do this with; and then we embarked on a journey that started in Hokkaido and ended in Okinawa, tasting sake and shochu through 'Curated Tastings' from 44 of 47 prefectures.  It was a huge amount of fun and I found the students really excited to learn and pore over the maps and information on each region, to garner 'fun facts' to tell their friends when opening their favourite sakes, or the stories to tell guests in making them feel like they have been to the brewery. I won't lie, many students were completely overwhelmed by the 275 color pages that adorn the textbook which weighs a few pounds!  I quickly emphasized that not everything in the textbook was examinable, and that the breadth of the textbook was to give students an opportunity to continue their sake journey after the course completes, since there was no way to cover all of it in three days.  
I am spending a good part of the summer updating maps, revising the textbook and adding a few fun facts from my recent trip to Japan, for the Brooklyn edition of the course in October.  I am incredibly excited to enjoy the vibe of Brooklyn Kura, the passionate inquiring minds of the students, and a crazy lineup of new sakes that explore and represent each sake region. For those of you intrigued, here is some information on the course below.  I really hope you can make it!
Sake Scholar Course
October 21-23
Brooklyn Kura, Brooklyn NY
The Sake Scholar Course is a new course dedicated to exploring the many sake regions of Japan.  This advanced course is the next level in sake education and is geared for sake experts and professionals.  The primary goal of the course is to arm students, already comfortable with the sake basics, with a deeper exploration of Japan's geography as well as a better understanding of how regional differences can help shape sake.   In other words, students will gain a deeper understanding of what makes each sake region unique. It will tell sake's story through a variety of narratives, notably through curated tastings of unique sakes and shochu from Japan's 47 Japanese prefectures. 
The course textbook's ~275 color pages consist of relief maps, infographics and sake-specific information on Japan's prefectures.  In addition, students will be provided with a tasting booklet for the curated tastings. 
For more information or registration: