Sake Party – SAKE DAY is getting closer!
I'm sure that you have your tickets already. If you don't, then this is the reminder that you need to get your life in order! As you all are well aware SAKE DAY always sells out! I repeat SAKE DAY sells out. Always! But you already know that, and that is why you are awesome. We greatly enjoy our Newsletter readers who join us for SAKE DAY, and if you haven't ever made the pilgrimage then this is the perfect year. Why? Well of course there are over 300 different sakes that you can taste, and in most cases purchase right on the spot for free delivery (in CA). There is also San Francisco, the host city, which is beautiful and worth the trip alone. And then there is autumn, which is THE BEST time of year to be in San Francisco.
But that is not all! We have a ton of brewers coming over from Japan! One such brewer has won 3 Trophies at 3 separate International Wine Challenges. Another brewery owner has a fascination with UFO's and her brewery enjoys the stellar connection. Our dear friend Yasutaka Daimon of Osaka prefecture's Daimon Shuzo is using SAKE DAY to launch his new line of sake in the US. Interested in tasting Takachiyo's famous natural pink sparkling sake? How about trying the Junmai 12 from Heavensake that is made by the Konishi brewery? Want to meet John Gaunter and discuss all things sake with this sake educator and pioneer?
SAKE DAY 2019 is the 14th Annual SAKE DAY and we are loaded this year! The amount of sake is fantastic, but the stories that go along with each brew is what makes SAKE DAY superb. We feel that the interaction between guests and some of the biggest names in the sake world is what separates SAKE DAY from other large tastings. And yes! We are the original and longest day of sake celebration. There might be international sake day or world sake day, but they all came long after SAKE DAY! So come and be a part of sake history again! Enjoy the wonderful Hotel Kabuki and inquire about the special room rates for the best weekend in sake.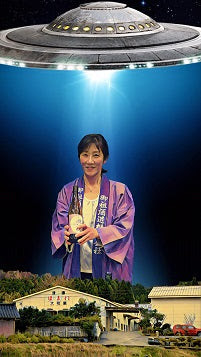 Go directly to EVENTBRITE HERE to buy your tickets. Do NOT wait! Do NOT ponder! Do NOT hesitate. Get your tickets now so you don't have to do last minute begging, which never works.
Complimentary SAKE DAY 2019 tasting cup
SAKE DAY Brochure filled with sake for pre-order at the event and discount coupon for further purchases at True Sake. 
Over 300 imported and domestic sake. 
A large representation of US Craft Sake Makers.
Sake celebrities and the most influential sake people in the international sake scene.
Every contact that you would want to meet in the sake industry.
Exclusive and rare sake samples.
Pop-Up Food Bistro by Pim Techamuanvivit of Kin Khao and Hotel Kabuki's new restaurant Nari for additional purchase.
SAKE DAY 2019 The Best Weekend In The Sake World!