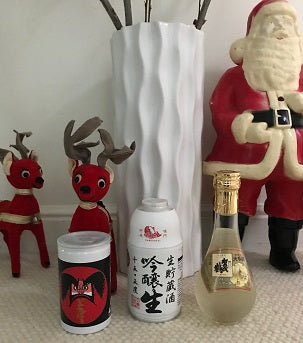 Season's Sake – Stocking Stuffers of the Rice Kind!
Sure, big presents are the money tickets during the holidays! But, let's not sell stocking stuffer or Secret Santa presents short. There are a ton of stocking stuffers living within our inventory. Heck! Take a look at all of the Cup sakes that we have, each one would be perfect! If you work in an office with a Secret Santa or White Elephant, you cannot go wrong with any of these ideas. 
Here are six perfect Stocking Stuffer and Secret Santa brews that will make you look like the best Santa Claus of the season.