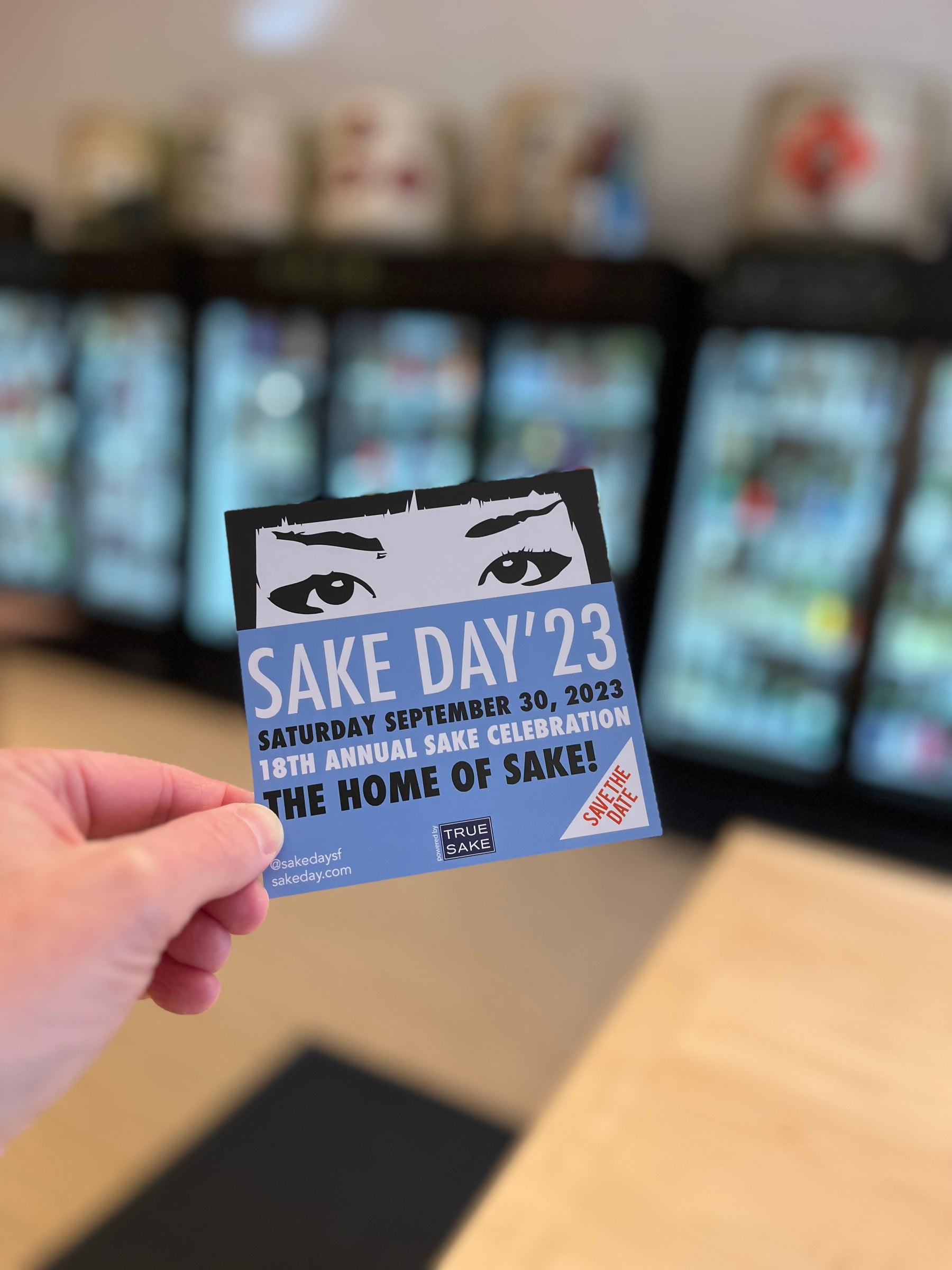 SAKE DAY – Update & Teaser
Immediately take out your red marker and circle your calendar right now! Yes, SAKE DAY 2023 will be on Saturday SEPTEMBER 30th at Hotel Kabuki in Japantown. Block out that date. Blow off that wedding. Screw that trip to visit the in-laws. Don't go to some overrated outdoor concert. Circle and Save The Date for the 18th Anniversary of SAKE DAY. 
Tickets will go on sale on June 1st. I repeat, tickets will go on sale JUNE 1ST. 
And Holy Moly, we are getting some great brewers who will attend, and a lot of first time breweries, too. The momentum for this event is off the charts, and as such, we are getting many sake celebrities and folks of note in the international sake scene. 
And for the first time ever, Michael Tremblay will be hosting his awesome Sake Scholar Course September 27-29th in Japantown at The Center.  sakescholar.com / info@sakescholar.com Take this awesome course then put that knowledge to work at SAKE DAY. 
And who will be the recipient of the 2023 International Sake Soul of the Year Award? We have narrowed the selection down to 3 candidates who have all left their mark on the history of sake, and deserve to be celebrated and honored. If you want to nominate somebody then by all means please email us at info@sakeday.com.
Lastly, we will be holding some special rate hotel rooms at Hotel Kabuki for the event, so please email us at info@truesake.com, if you would like further details. 
All ticket proceeds benefit the Japanese Cultural and Community Center of Northern California. JCCCNC.org
@sakedaysf #sakeday2023 sakeday.com