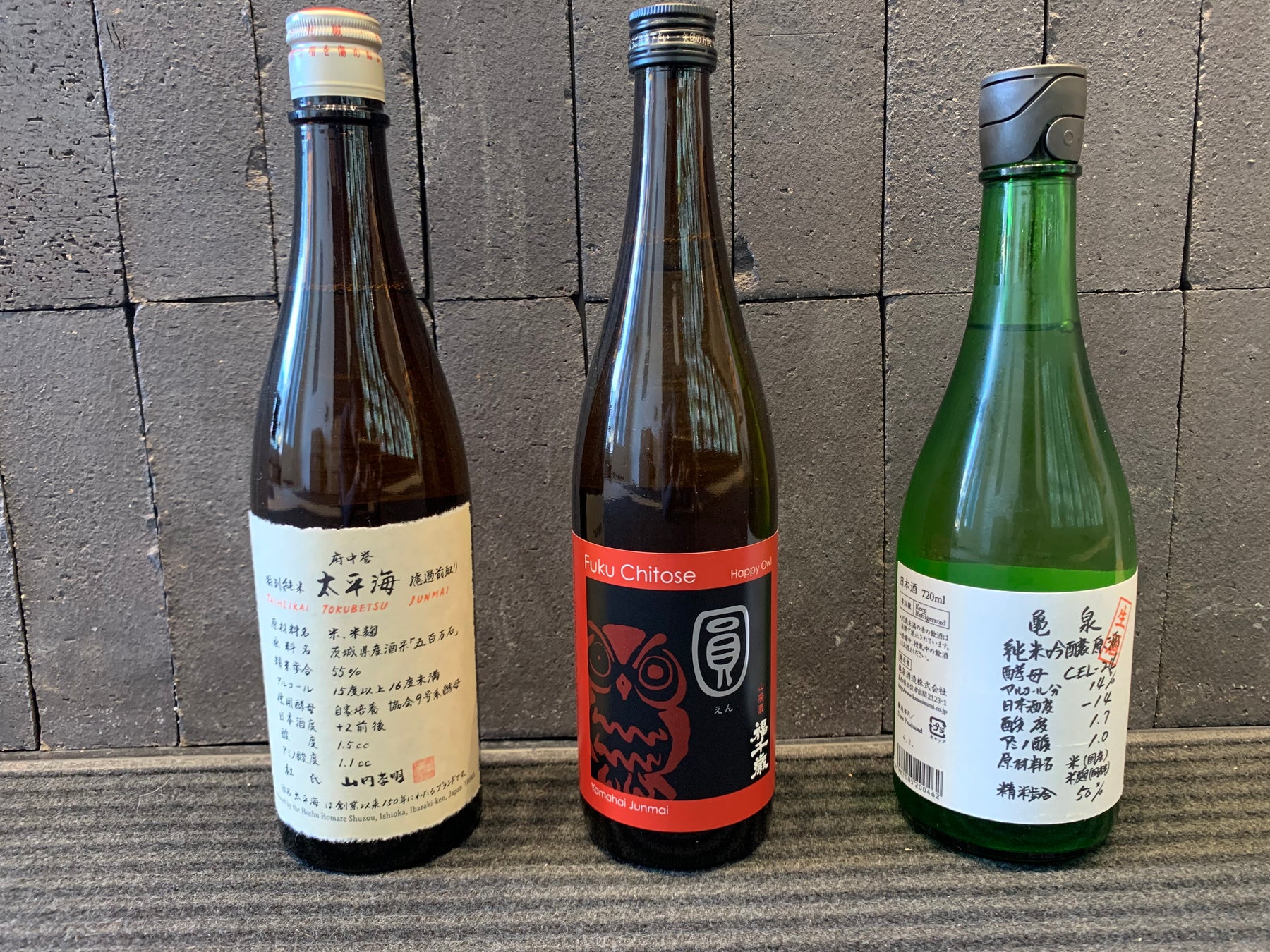 Store Tasting – Three Amazing Brewers From JOTO On MAY 8TH
We are totally stoked to have three sake brewers from the JOTO sake portfolio in-store for a tasting of note. You know the sakes, now come meet the brewery owners who will answer any and all questions about their extremely popular products. 
Joining them will be the legendary Marcus Pakiser of RNDC who has spent the last 30 years in many different roles extolling the virtues and awesomeness of sake the world over. Marcus will fill in any blanks left out by the brewery owners of Taiheikai (Huchu Homare Brewery), Fuku Chitose (Tajima Shuzo), and Kameizumi (Kameizumi Brewery).
What: 
Three Sake Brewers pouring their wares
Where: 
True Sake, 556 Hayes Street SF, CA 94102
When:
MONDAY, MAY 8TH 5:00-6:30 PM
Cost: 
FREE with ID 21 and Over
It is a Monday, so please circle your calendar, and make room for this very cool opportunity to speak with very important sake brewers. 

Guests will enjoy 10% off the sakes tasted.

We asked Tamiko Ishidate of RNDC and the winner of the 2022 SAKE DAY International Sake Soul of the Year to write a little something about each of the brewers, and this is what she wrote: 
Huchu Homare (Taiheikai): Takaaki 'Taka' Yamauchi (7th generation Kuramoto/Toji)
Huchu Homare was founded in 1854 and is currently managed by the 7th generation of the family. Taiheikai, or Pacific Ocean, was the very first brand of this brewery. Being located near the Pacific coast, in Ibaraki Prefecture, it was the brewery's dream to someday send their sake to America. Fuchu Homare is also known for their revival of Wataribune rice after seventy years of our-of-use.
Tajima Brewery (Fuku Chitose): Mr. Yujiro Tajima (6th generation Kuramoto/Toji)
Founded in 1849, the Tajima Brewery is now managed by the 5th and 6th generations of the Tajima family. Their brand, Fuku Chitose, expresses their desires to bring consumers happiness and good fortune forever: Fuku means both 'happiness' and 'good fortune,' and Chitose means 'forever.' The brewery is committed to Yamahai yeast-starter method, and almost all their Sake is Yamahai (and some Kimoto).
Kameizumi: Mr. Yasumasa Ogasawara (Sales & Export Manager)
Kameizumi Brewery started as a collective in 1897 with 11 volunteers who gathered to make sake during the winter brewing season. In 1917, nine of the 11 left the brewery and two workers stayed on, forming a company owned by the Saibara and Kawazawa families. Kochi is famous as a prefecture for its bold experimentation with sake yeast, namely the 'CEL' line of ginjo yeast. CEL-24, which was developed in 1993, ferments slowly, creating a lot of ethyl caproate and malic acid resulting in a juicy, highly fragrant, low-alcohol sake, like Kameizumi Junmai Ginjo.