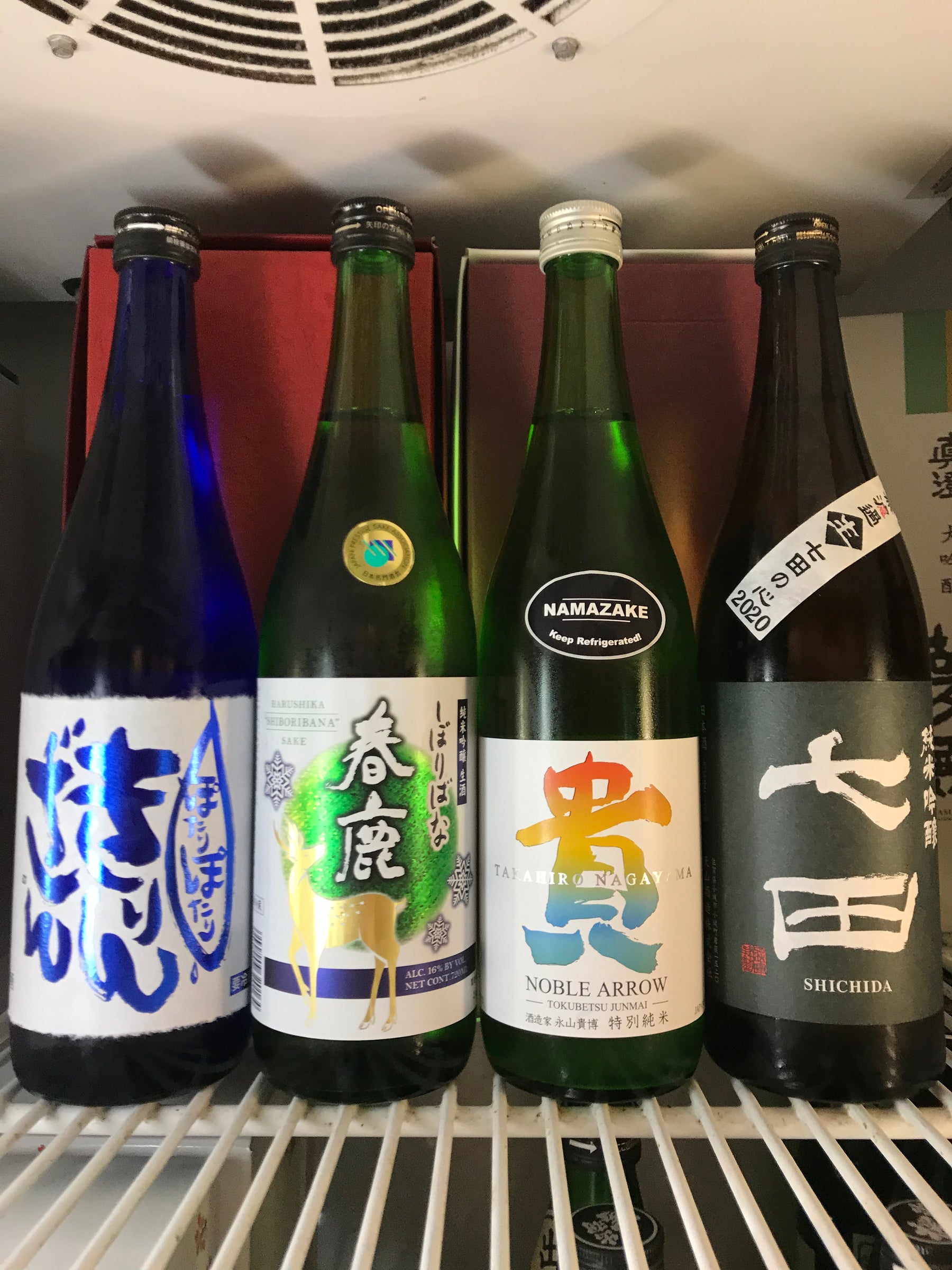 Sake Optics – Don't Forget Your Namas!
One of the byproducts of our dear friend CoronaVirus is the fact that some importers are not ordering Seasonal Nama and Draft sakes from Japan. We just found out that Japan Prestige Sake International – the importers that made the Hiyaoroshi market in the US – will not bring in their usual summer Nama sakes or their awesome line-up of "Fall Draft" sakes. This is a huge bummer. But it's a total reflection of the Covid-19 international ordering mess. As one of our very important partners stated, "Importers are having a hard time managing container schedules."
 And maybe this scenario is a gentle reminder that we should be grateful for all of the seasonal and unpasteurized sakes that do get exported. Of course it's a more fragile product, so sometimes importers do not want to take a risk or the chance to carry Nama sake. But we love unpasteurized sake in the west. The larger feelings and flavors really speak to the western palate. Unpasteurized sake is such an expressive and quite frankly fun segment that we have become hooked on Namas. That sounds like a healthy work out program – Hooked on Namas!
That said, and this is a pretty cool heads up, we still have a lot of seasonal and year-round Nama sake available to you enthusiasts. Of course there has to be a little more communication involved on both ends of the transaction for unpasteurized sakes – like confirming that you are comfortable taking the risk of the shipment. But, we feel very good about getting raw sake to you wherever you may be, and for you to enjoy this lively and vivid segment of brews. We currently have several Spring Namas still in stock, and a few Summer Namas. The word is that there will be fewer Fall released offerings so maybe it's a good idea to try some of the Spring and Summer brews before they are gone.
1) Kirinzan Junmai Ginjo Shiboritate Nama Genshu "Potari Potari"
Fat, Chewy, and Fun!
2) Harushika Shiboribana Junmai Ginjo Nama "Spring Deer"
Gentle, Elegant, and Ginjo!
3) Takahiro Nagayama Tokubetsu Junmai Nama "Noble Arrow"
Spritzy, Lively, and Unique!
4) Shichida Junmai Ginjo Muroka Nama
Balanced, Bright, and Bold!