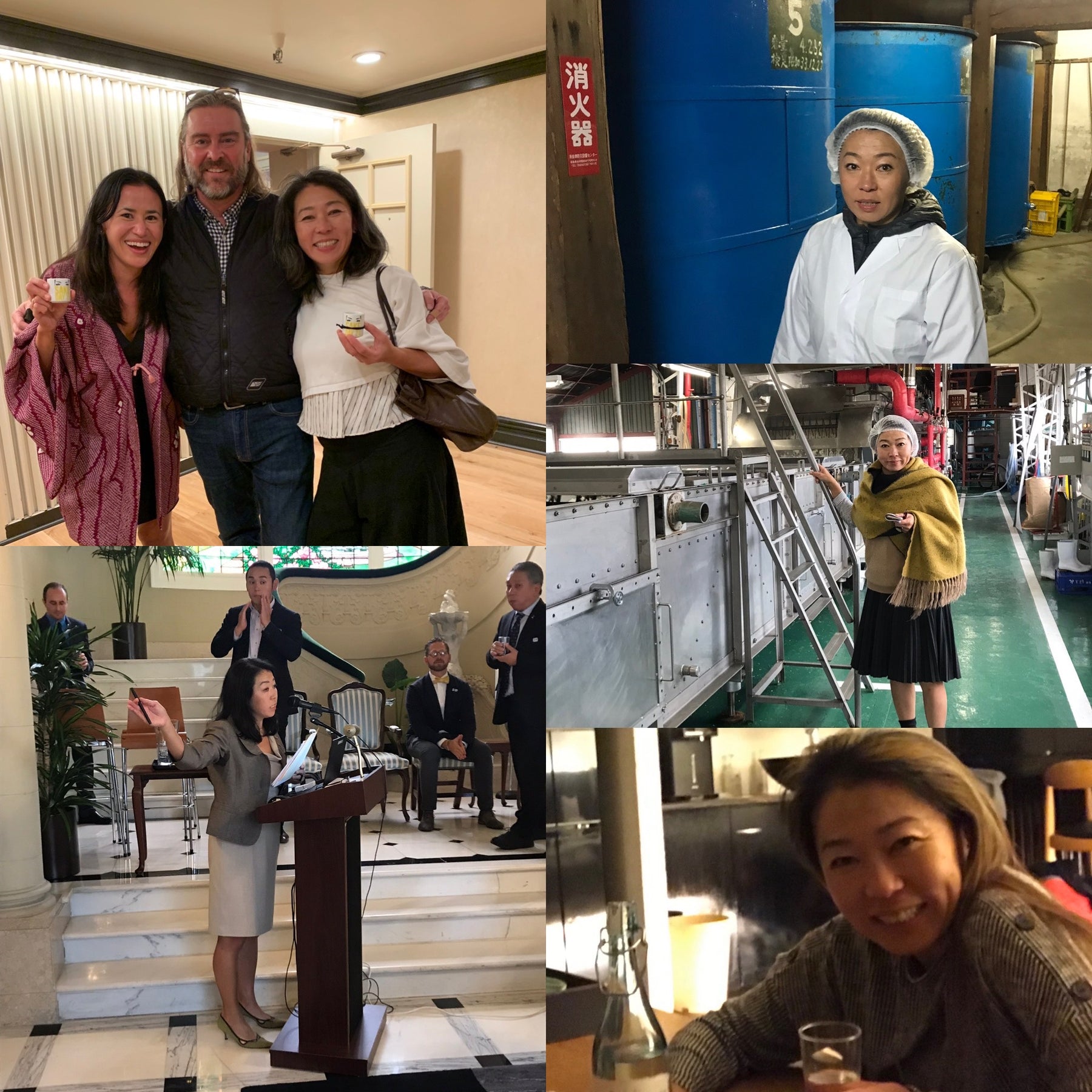 SAKE DAY 2022 – Update and Introducing The International Sake Soul of 2022
Do you have your tickets yet? You of all people should know that SAKE DAY always sells out! We can't begin to tell you the amount of folks who call, write, and fax us when it is too late begging for tickets. Don't be that person. 
The are lots of some very exciting developments happening that we'd like to mention including: 
The LA-based Sawtelle craft sake brewery will be joining us pouring their Nama Junmai Ginjo made with Yamadanishiki from Sacramento. 
One of the hottest importers in the game today Skurnik Wines & Spirits will be pouring some of their super cult brands that are very hard to get. 
Masao Aisawa from Yamagata's Takenotsuyu sake brewery will be pouring his array of amazing brews and his own brewing water. 
There will be two different "area" stations featuring and pouring sakes from Hyogo Prefecture and another from Kobe specifically. 
And after having so much fun last year Champagne superstar Regis Camus will be pouring with his team at HEAVENSAKE – a station that always bring the sake magic. 
The most important update is that we are very proud to announce the selection of Tamiko Ishidate as the recipient of the International Sake Soul of the Year award for 2022 as a person who has left an indelible mark on the sake industry and the history of sake.
Tamiko is no stranger to SAKE DAY, as she has acted as an official Liaison between the vendors and SAKE DAY helping to promote and enhance the experience for all of those involved for many years. She is part of the SAKE DAY family which makes this selection all the more awesome for us, and is in part a tribute and a thank you for all of the years that she has not only helped and promoted this event, but for the passion that she brought year in and year out for the betterment of SAKE DAY and sake itself. 
Native of Japan, Tamiko has been a passionate ambassador of Sake in the Bay Area since 2006 when she started her career at Joto Sake (now Kobrand). She is currently Sake Portfolio Manager for RDNC, one of the largest alcohol beverage distributors in the country, overseeing their business and portfolio for the state of California. Tamiko is a certified Sake Specialist (CSS), certified "kikizake maestro" ("Master Sake Taster" issued by Japan Brewers Association) and WSET Level 3 Sake instructor. She is an active voice in the Sake community and industry, hosting tasting events, and seminars and also writing periodic articles on Sake.  Being an avid cook, her specialty is in Sake and food pairing.
"I have been blessed to be at every Sake Day since 2006 watching the event grow to be one of the biggest, most well-attended, and quality consumer Sake events in the country. I have many fond memories of the event over the last 16 years but probably the highlight was when Beau-san appeared to the after-party in his superhero outfit – yes, he was indeed a superhero whose dedication and groundwork shaped much of today's San Francisco Sake market.
Can't wait for the 17th annual Sake Day this year, with much to be thankful for, remember and honor, and celebrate!" - Tamiko Ishidate
The 2022 International Sake Soul of The Year
TAMIKO ISHIDATE
An International Achievement Award for Your Dedication
and devotion to the Sake Industry and Your Influence