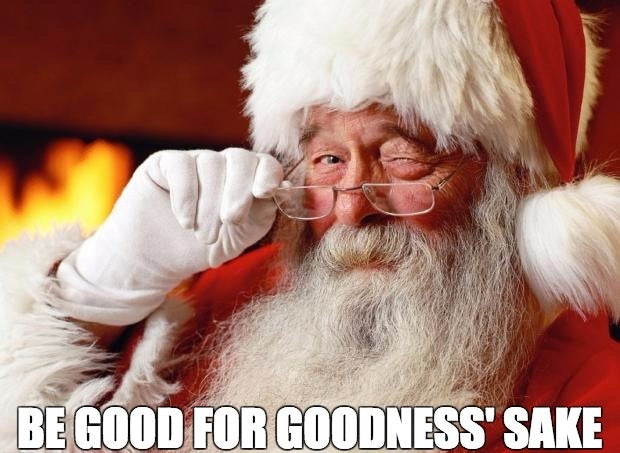 Secret Santas – The True Sake Team Makes Holiday Selections
Secret Santa Chris:
This may seem like not your average holiday pick, but trust me on this one. The default answer usually seems to be Daiginjo, Daiginjo, Daiginjo. And yes, Daiginjo are great. But sometimes I like to keep my gift recipients on their toes and give them a stellar Junmai and showcase how special a Junmai can be. Shinkame Shuzo is the pioneer of Junmai sake post World War II. Because of the war, and the shortage of rice, adding brewers alcohol to sake became the norm. Shinkame Shuzo
made the decision to only make Junmai sake, despite the way the industry was trending at the time. Shinkame Shuzo also ages their Junmai for two years. Quite possibly one of my favorite Junmai ever. This is fantastic when warmed up. Back in the pre-pandemic days (which feels like decades ago), the only restaurant you could get this at was at Hinodeya in Japantown SF.

Hey look, a Daiginjo! But this is not your average Junmai Daiginjo. This, of course, is special. Plenty of rich chocolatey, cocoa notes, that is velvety and smooth because of the aging process. But also light and clean too, perhaps because it's from Niigata prefecture? It is baffling how this could be. See, this is the reason why I love sake. Complex, unique, technique-driven sake are always keeping me on my toes, surprising me, and pushing the boundaries on what sake can actually be. Great for all types of drinkers, beginners and experts. Truly an anomaly in a bottle with beautiful packaging.
Secret Santa Chika:
White Christmas is one of the things I miss about spending holidays in Japan. When I saw this bottle, named "Snow Country," it made me think of my home. The label has a belt on the neck of the bottle, and it looks like Santa Claus too! Please enjoy this luxury Daiginjo bottle that is aged five years in super cold temperatures with your loved ones!  
Secret Santa Hiromi:
My annual New Year's sake!! Let's welcome the New Year with a "sophisticated Mind"
If Santa sniffs the fruity aroma he will come to join you!! Ho Ho Ho!
Secret Santa Shin:
With 2020 finishing up(praise the sake gods!), everyone deserves some "Sorah" Premium Junmai Ginjo Sparkling by Chiyomisubi Brewery to toast to on finishing this eventful year to say the least. From the pour, notice the fine bubbles rising to pop aromas of sweet green fruit and ricey elements. A delightful mouthfeel of airy effervescence following with light creaminess. A relaxing and balanced sparkling that is best appreciated in a flute to enjoy and toast to all those who are fighting the good fight and a Happy New Year!
This Junmai Daiginjo is produced by the extremely popular Kikusui Brewery but this brew is nothing like it's rowdy siblings, Funaguchi Cans or famous father Chrysanthemum Water. Kiramitsu is smooth, elegant and layered that should be sipped in a wine glass! A bonus to this sake is it's sleek matte black bottle and label. Truly a complete package. Kanpai!
Secret Santa Mei:
My Go-To sake for anyone that asks me what I would gift to someone. The Kikuhime Brewery never releases fresh sake. All of their brews are aged and they only use the top of the top grade Yamadanishiki rice. Indulge in this beefy sake with your Holiday dinner or treat yourself to a glass. This brew does even better after being opened for a few days to weeks. Hands down, Kikuhime is my top pick.
Alright, I was told to pick another sake and it has to be the Ultreluxe! Everything about this sake is amazing. The taste, body, build, and aroma. When I first tasted this brew I had guessed the price to be somewhere close to $200. The flavor profile of this sake really outshines what you pay for. Meaning, it's really an amazing sake for the price that you pay. Truly a bang for your buck! Holidays is all about the packaging and this bottle is dressed to impress. You won't be disappointed!
Secret Santa Beau:
Let's face it; you just can't beat a green velvet box that houses a superb and flavorful brew. That is tasty for all types of consumers from the sake pros to the sake newbies. This brewery uses the absolute best rice grown in the heart of the heart of the rice cradle in Hyogo. It's simply the best, and what can be better than the best for the holidays? Nothing! Fruity, bright, and semi-viscous this brew drinks vibrant and dry, with a brilliant whisper finish. Perfect for your white wine glass.
What's cooler than a green velvet box? How about a purple velvet box! This holiday blue bottle is round, plump and the five year aged sake that it houses almost drinks the same way. Talk about a professional sake – this brew really explores how aging a sake can create a new feeling and flavor profile. The brew itself is layered and rich, but it drinks clean and almost crisp even with all of the wonderful flavors lounging around. It's a great exploration sake that drinks so very good for beginners and will take sake aficionados to new altitudes.