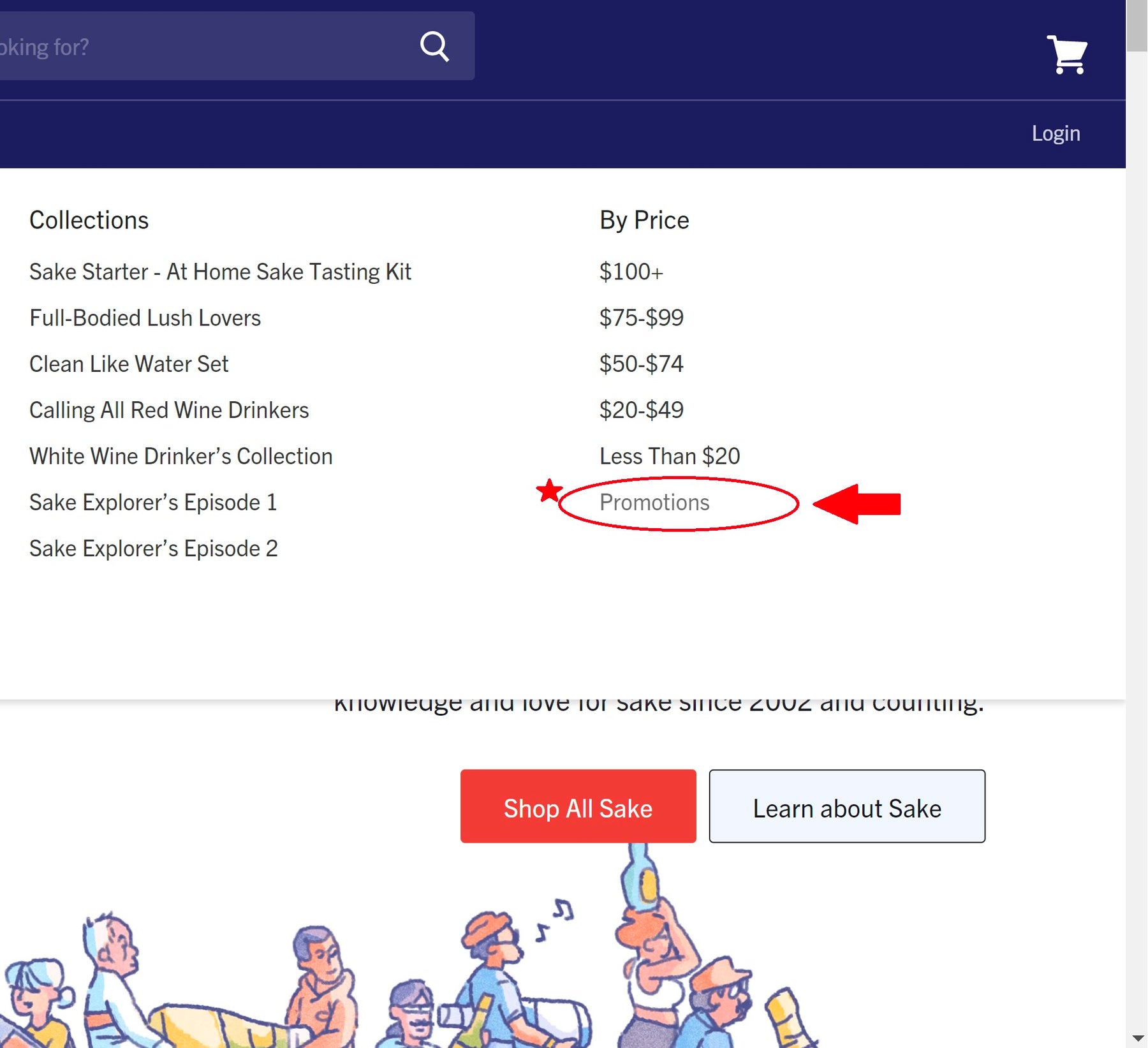 True Value – Check Out The "Promotions" at Our New Website
By now you've visited the new website! Wait what you haven't? Are you kidding? Oh good, you are joking. Phew! In any case, while you were there did you happen to notice the drop down menu to purchase "by price"?  At the bottom of this menu is an offering for "Promotions." Promotions is the ancient Greek word for Pro-Value. (That's a lie sorry.) Nevertheless, if you are looking for specials or brews that have been reduced in price for a myriad of reasons, we house them here.
So why would we reduce the price on some brews? Again, there are many reasons, but typically it's a spot where we help out our distributors or importers who have too much inventory on a product or two. Does this mean it's an old product? Heck no! Things happen in the world of sake. Buying patterns change, demand increases, etc. The next thing a distributor knows is that they miscalculated and need help moving a perishable product. And with COVID, we saw a lot of brews that were supposed to be sold to restaurants, but we all know what happened there. 
So, this is a simple reminder to take a look at "Promotions" to get a great sake at a great price.