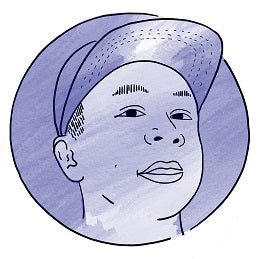 True Stories – Chris Mines the Newsletter Archives
https://www.truesake.com/blogs/february-2019/top-10-list-ten-sakes-that-go-well-with-chocolate
Greetings Sake Fans and Connoisseurs,

Chris here, back at it with another installment of True Stories: Mining the Archives. This time around, Beau-san put me to task to mine a Valentine's Day article. Cool, I can do that. 
Listen, I'll just say it: Valentine's Day is amateur hour. Sure you can pay for an overpriced prix fixe menu at the coolest spot in town. Or you can buy a Hallmark card that your partner is gonna throw away in a few months when they're cleaning out the office. There's got to be other ways to say "I love you" to your partner, right? I mean, there's the cliche of chocolates, but I actually do enjoy a fancy "bean to bar" artisanal piece of dark chocolate from time to time. Shout out to my friend John Waters who got me into chocolate, and also shout out to Chocolate Covered in Noe Valley, San Francisco... a dedicated chocolate store with the craziest selection of all time. A store dedicated to a niche product you say? Sounds familiar, haha.
So yeah, chocolates. Have you ever thought of a sake and chocolate pairing? The bossman Beau-san has and he penned an article back in February 2019 about it. I'm sure he's penned an article even earlier than that, but this was the article I just happened to dig up. Some sake will have notes of dark chocolate, cocoa, nougat, cream, etc. Some sake might have a bitter finish. All of these tasting notes make for a great chocolate pairing. Let's dissect some of the Top Ten Sake that pair well with chocolate, a list that was put together back in February of 2019:
Chris: This makes perfect sense. While this is not a koshu, it does have koshu-like tendencies that pair beautifully with chocolate. Phillip Harper is a madman and he makes fantastic off-the-wall sake. Time Machine would make a great gift for someone that is a total drinks connoisseur, or someone that can appreciate unique flavors.
Chris: Sparkling sake and chocolate are a perfect pairing. Sparkling sake is a new-ish sake genre, and is gaining popularity in Japan and the United States. This could be a great gift idea for someone that loves Champagne.
Chris: Man, I must admit... I really didn't want to try this, nor did I want to like this. I actually just recently tried this a few weeks ago for the very first time. And I must say, this stuff is fantastic. It serves its purpose really well. It's exactly as advertised: a spicy umeshu infused with hot peppers. A great digestif, great on the rocks, great in a highball, or even great neat. A great gift idea for the umeshu lover. Recommended! 
Chris: I also just had this recently, and it's a great warming sake. Tastes like cherries, straight up. Great gift for the cherrie lover in your life.
Chris: Now this is some real decadence. While it's not cheap, it's worth every penny. It's not every day that you come across a Yamahai Koshu. Might be out of stock for now, but keep your eyes peeled for it, as it's a real special treat. Great for the whisky collector in your life.
Chris: I don't dabble in milk chocolate as much, but I will have to take Beau-san's word for it on this one. Nishida Denshu is one of my absolute favorite sakes right now, as it's a "Junmai 55" style sake, which is not common. This is out of stock right now too (damn you supply chain issues!! *shakes fist at clouds*), but once it's back in stock, make sure to snag a bottle or two or five. Great for the limited edition/hype collector in your life.
Chris: A classic, iconic, gateway sake. If you haven't had this, you gotta try it. Gold cans sell out pretty fast here at True Sake, so make sure to secure your stash ASAP. Great if you're on a budget, but still need a gift.
Chris: I haven't had a 3 Musketeers candy bar in a long time. It was my favorite as a kid. But the nougat notes in Onna Nakase make a perfect pairing with any kind of nougaty/chocolate vibes. The label also utilizes old school ukiyo-e woodblock style motifs. Get this for the Japanophile in your life.
Chris: A multiple award winning koshu, and a total no-brainer of a purchase if you want to explore koshu. There's quite nothing like it. This is the best sake on this list, without a doubt. If you're still stumped on what to get from this list, just get this. 
Whew, and there you have it! Thanks always to Beau-san for letting me mine the archives and remix old articles. Definitely an honor and a pleasure. Till next time.
Chris