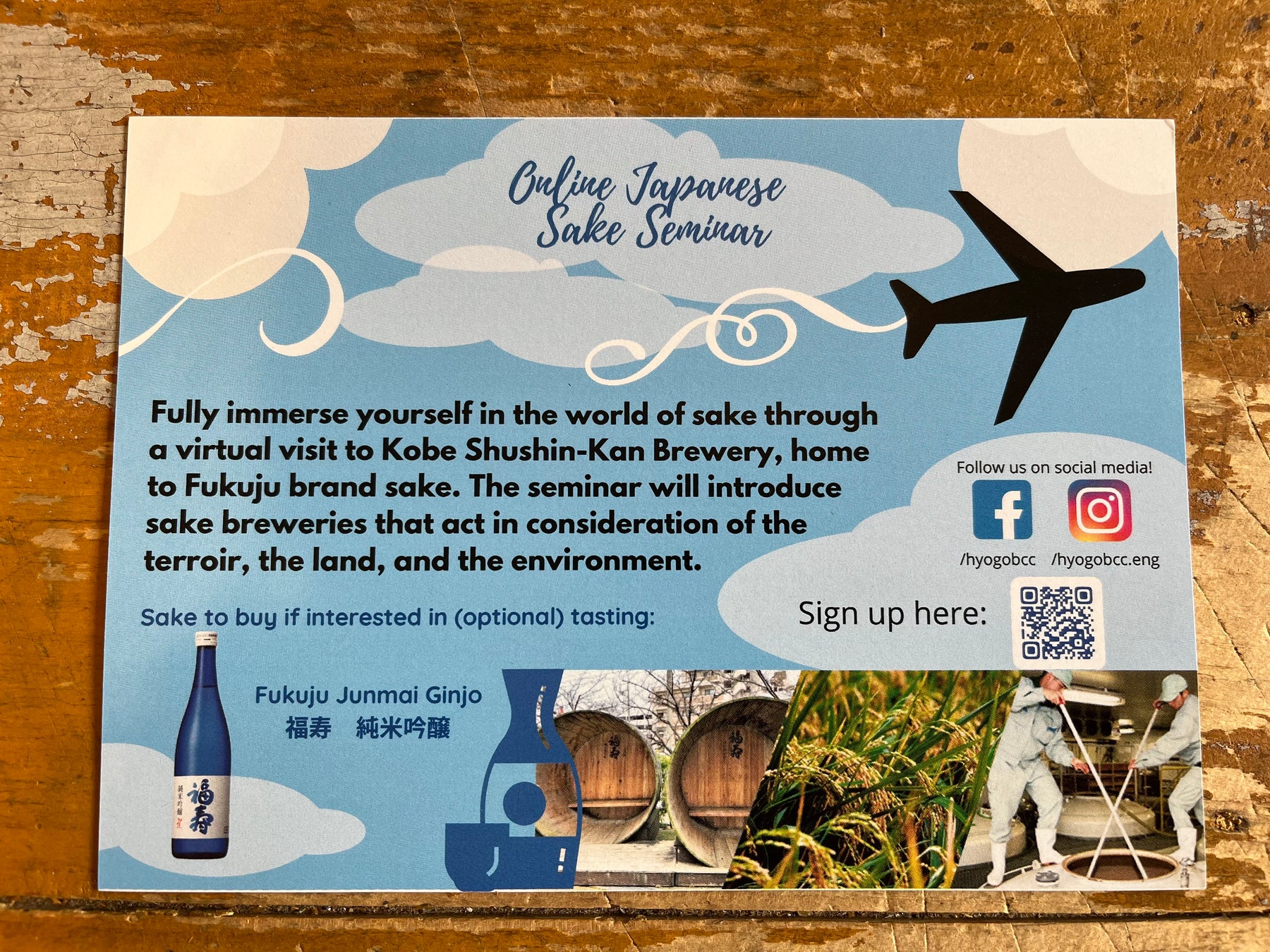 Sake Seminar – Virtually Visit Fukuju in Kobe and Sip Their JG
"Travel virtually across the ocean to join an online tour of a sake brewery in Kobe"
Thursday February 17th 2022
6-7PM Pacific Standard Time
Kobe Shusin-Kan Brewery makers of Fukuju
"Fully immerse yourself in the world of sake through a virtual visit to Kobe Shusin-Kan Brewery, home to Fukuju brand sake. The seminar will introduce sake breweries that act in consideration of terroir, the land, and the environment."
True Sake is supporting this event, because we love Hyogo, Kobe, and Fukuju!
It is being produced by the partnership between Washington State and Kobe, as an on-going "Sister" city/state relationship with Kobe and Hyogo.
There isn't much time so if you want to sip some great Junmai Ginjo from Fukuju while you are touring virtually then you need to order ASAP!  Pssst, check out the secret word sake this month!