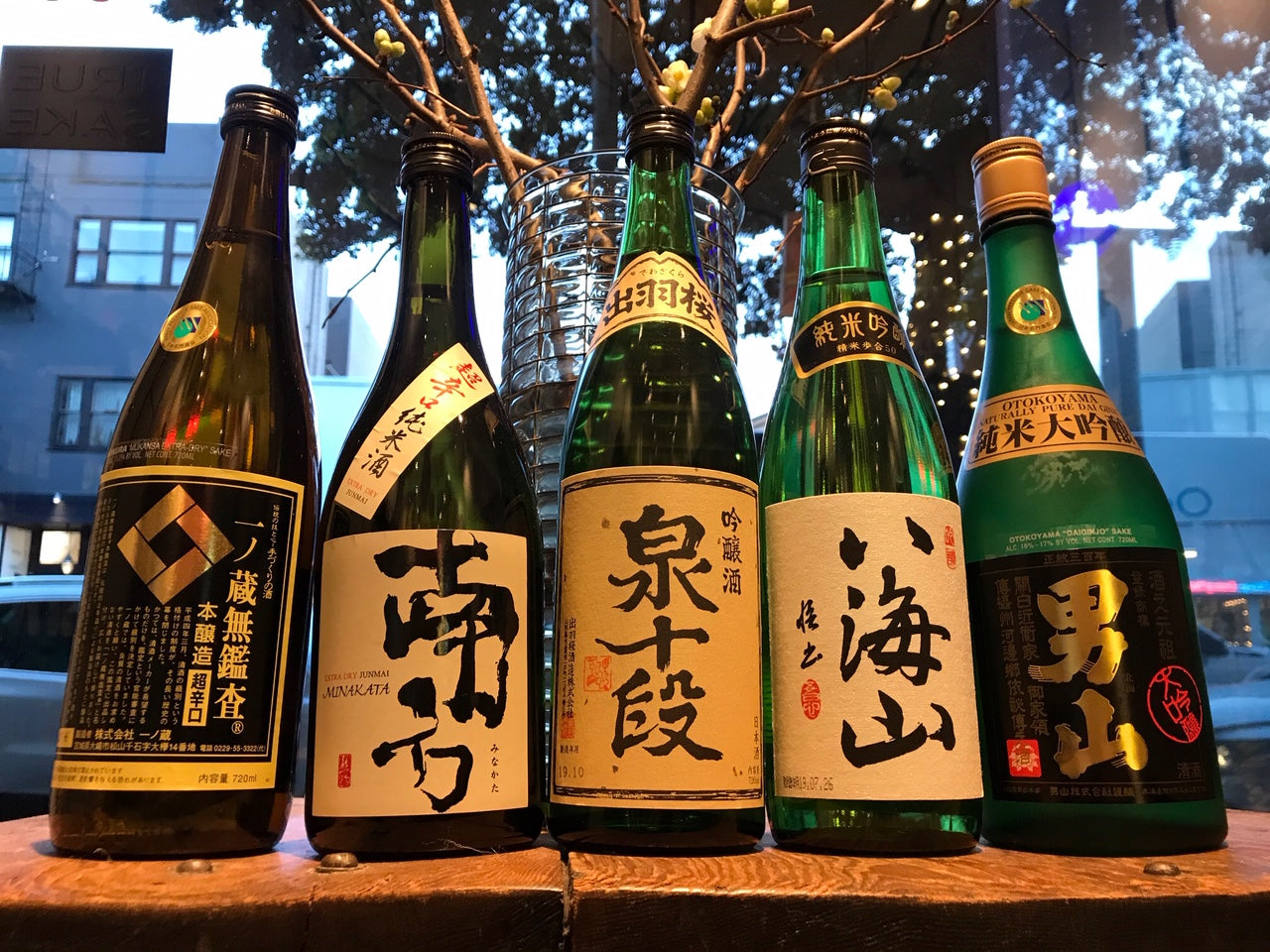 Power 5 Challenge – The Dry January Dry Brews
I guess it's becoming a thing! We've had several customers come into the store claiming that it is their personal "Dry January" and are not drinking alcohol for the entire month. And yet there they are in the store! When pressed they usually say, "I'm just looking for some sakes that I can get in February!" Ha! To each their own. But this did give us a good idea for all of you January sake drinkers – why not select five really impressive dry sakes in several different categories and price ranges. Although numerically not the driest according to the Sake Meter Value (SMV) or the "Nihonshu do" these brews drink dry in their own rights and you will enjoy each of these efforts even if you don't like dry sakes.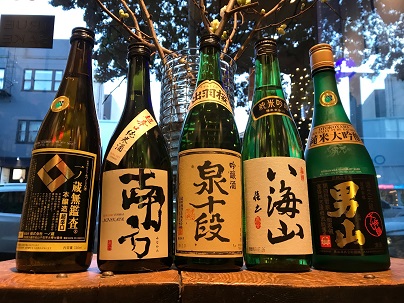 1) Ichinokura Mukansa "Super Dry" Honjozo
One the best tasting dry brews in our inventory. This was our Welcome Sake at SAKE DAY'12 because we wanted guests to appreciate that Honjozo sake can be good sake too! They loved it and so do we! A great dry sake for all kinds of food pairings. 
2) Minakata "Extra Dry" Junmai 
If you are looking for that "Bone Dry" sake experience then this brew is for you. It's as dry as sake can get while still being balanced and drinkable. Truly a ricey and dry sake that speaks to those wine drinkers that love their wines very dry. Great for food pairings with salty, greasy, savory fare as well. 
3) Dewazakura Izumi Judan "Tenth Degree" Ginjo
Talk about a go to brew for those who like it dry and crisp! This Ginjo with an SMV of +12 is liquid dryness in a tight and compact package. We sell a ton of this sake to folks who not only like really flavorful dry sake, but those who also like their clear liquors like Gin Martinis. 
Firstly this is not blistering dry sake. Secondly it is considered what dry sake should taste like in general. This is perhaps one of our best selling products over the past 17 years and for good reason. Hakkaisan sake brewery makes benchmark sakes that are respected throughout the sake world. They simply make sakes that epitomize balance and great flavor, and their Junmai Ginjo is at the pinnacle of their offerings. Often overlooked these days because of so many brews out there, but this should always be your touch point back to sake reality for dry and flavorful sake that just defines a category. 
5) Otokoyama "Man's Mountain" Junmai Daiginjo
If you're not drinking in Dry January, then you will save a few bucks and can afford this amazing Junmai Daiginjo in February. If you have never tried Otokoyama then now is the time. This stalwart sake has been a flagship for how good premium dry sake can taste. It is the Olympic Gold Medal Winner of dry Daiginjo sake. The gold box should be enough to sell you, but forget about the packaging. Focus on the layers and layers of flavors that dance on a dry and balanced flow that has one of the best dry finishes in the sake world.